Cultured Stone Introduces Digital Visualizer Tool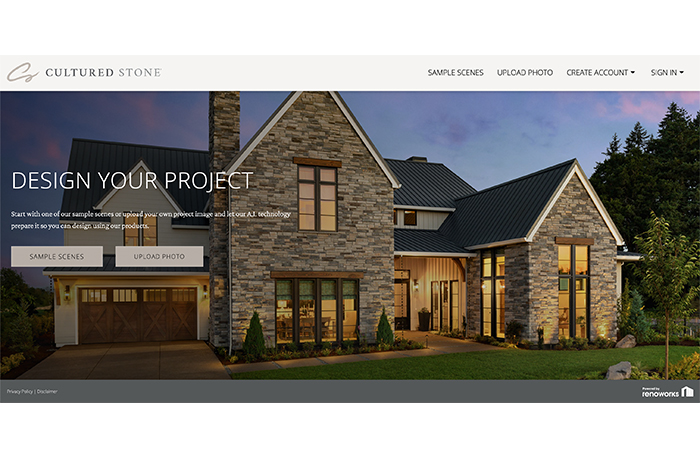 September 4, 2023
Cultured Stone has announced the launch of its new visualizer, a digital design tool that provides interior designers, architects and consumers an interactive platform to envision how the brand's products, profiles and color palettes would look in their project. Whether starting from scratch or working on an existing project, the Cultured Stone Visualizer provides information and resources to assist in sourcing manufactured stone or brick veneer for a variety of applications.
"The natural textures and colors of our stone and brick profiles provide a range of options for any type of design, while maintaining a cohesive artistic vision," said Sarah Lograsso, director of marketing and product management. "We're excited to see how designers use this innovative tool to create their ideal project spaces and unlock new design possibilities that will resonate with their residential and commercial clients."
Users can upload images of any current project into the visualizer, then apply a Cultured Stone brick or stone veneer profile to envision its placement in their design in real time. For those just beginning the design journey, preset samples of interior or exterior spaces are available so users can discover how Cultured Stone might look in various applications.
The Cultured Stone Visualizer makes it easy to swap styles, textures and color palettes and save favorite design combinations, and builders, architects and interior designers can auto-generate a report to share with clients. Reports include product details and resources, project support information and the location of local Cultured Stone dealers.