Cultured Stone Videos Feature Designer Kerrie Kelly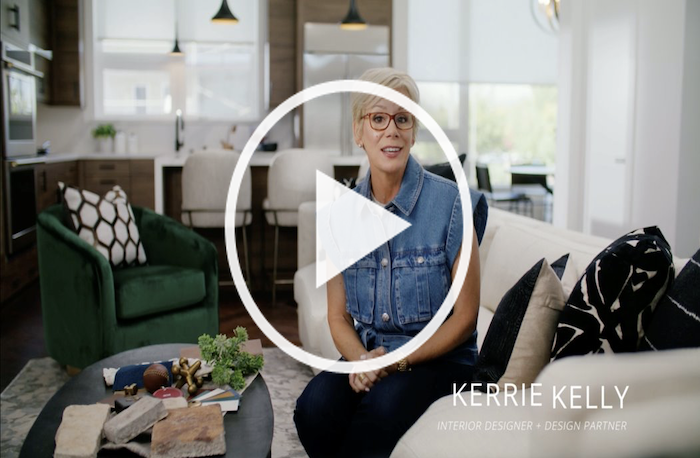 November 12, 2023
Cultured Stone has collaborated with interior designer Kerrie Kelly, design partner for Westlake Royal Stone Solutions, to create two short-form videos that walk through custom mood boards highlighting interior design trends and tips on how to achieve them. In the videos 'A Return to Noir' and 'Personality Driven Design', Kelly discusses the increased desire for character-rich design elements, as well as how manufactured stone profiles like Tenley Brick and Ancient Villa Ledgestone can work together with a variety of elements to elevate and personalize a space.
"It has been such a pleasure to have Kerrie as a design partner," said Sarah Lograsso, director of marketing and product management for Cultured Stone. "Her talent and creativity shine through in these videos, and her insights can transform the way designers, architects and other building professionals implement stone and brick veneer profiles in their projects."
In 'A Return to Noir,' Kelly discusses using dark, moody hues and personalized design elements to attain a dramatic, character-rich space. Cultured Stone's Tenley Brick is utilized in Nori, a nuanced, matte black colorway that layers expertly with plush fabrics, metallic chains and black and gold toned wallpaper. "With Tenley Brick, the installation possibilities are endless," said Kelly. "The clean-cut linear shape, used either horizontally or vertically, offers dynamic potential and a fresh perspective on texture and form."
The second video, titled 'Personality Driven Design,' shows a blending of materials like leather, quartz and natural elements to create a warm aesthetic that adds depth and character to a space. Complementing those elements is Cultured Stone's Ancient Villa Ledgestone in Palisades, a profile with a variety of stone shapes and a range of light and dark tones. "Ancient Villa Ledgestone is the epitome of rustic charm due to its irregular shapes," said Kelly. "The ledgestone adds Mediterranean allure to both interior and exterior spaces with its large patchwork design."
Learn more about Cultured Stone's partnership with Kerrie Kelly here.
Photo credit: Cultured Stone