Dal-Tile Brands Release ESG Report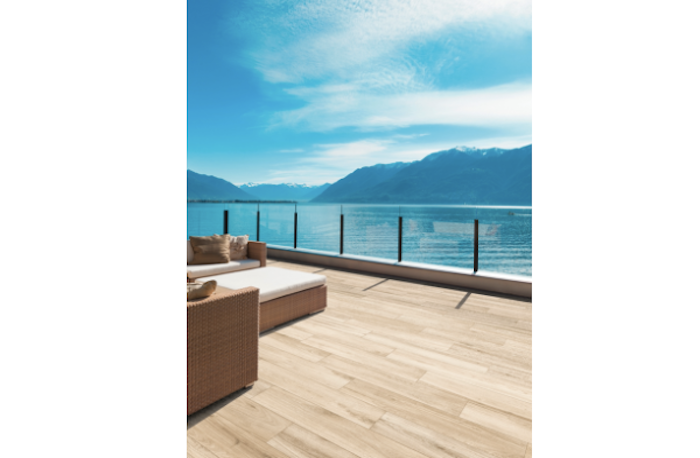 October 8, 2023
Dal-Tile, LLC and its tile brands Daltile, Marazzi and American Olean are pleased to highlight their ESG efforts in tandem with the newly-released Mohawk Industries environmental, social and governance report (ESG). Dal-Tile, a subsidiary of Mohawk Industries, is making the ESG Report information easily accessible to customers via the Daltile, Marazzi, and American Olean websites.
"Innovation and leadership are at the core of everything we do at Dal-Tile. Our team is continuously focused on demanding the very best from ourselves as we lead by example with sustainable choices and business practices that are grounded in integrity and responsibility," said Matt Kahny, president of Dal-Tile, LLC. "We recently launched the 'Our Promise' platform which outlines our commitment to three key pillars: our planet, our people and transparent business practices. At Dal-Tile, we are passionate about creating beautiful tile responsibly, 365 days a year."
"As Dal-Tile continues to increase the strength of our multi-faceted sustainability platform, responsible manufacturing remains a major focus for our company," said Paij Thorn-Brooks, vice president of marketing for Dal-Tile, LLC.
Dal-Tile ESG By the Numbers
The Daltile, Marazzi and American Olean environmental sustainability efforts include, but are not limited to, the following:
• 99% — Over 99% of their tile collections contain recycled or reclaimed materials.
• 300 million — On average, their North American facilities recover and reuse over 300 million pounds of recycled and/or reclaimed material per year.
• 17% — From 2018 to present, they have reduced their energy carbon footprint by 17%.
• 84% — Overall, they recover and reuse 84% of all process wastewater in their US- and Mexico-based facilities.
• 125 million — Their measures have prevented over 125 million gallons of wastewater from entering local municipal water treatment facilities annually.
• 11% — They have reduced energy consumption by 11% at all sales service centers and distribution facilities.
• 0% — Their tiles are made from only natural materials: water, clay, sand, feldspar and other minerals. Their tiles contain zero VOCs, zero plastics, zero PVCs, zero allergens and zero formaldehyde.
• Product transparency — They have developed and continue to maintain product-specific EPDs, Declare labels, and HPDs.
• 341 tons — They have recycled over 341 tons of cardboard and office paper, averaging 68 tons per year.
• 9X — Nine of their manufacturing facilities have achieved Mohawk's internal Zero Landfill Certification.
• Millions — They have sent millions of pounds of materials to state-approved beneficial reuse programs.
Photo credit: Dal-Tile