The Dallas Market Center, Interior Design Society and Varaluz Announce Color My World
---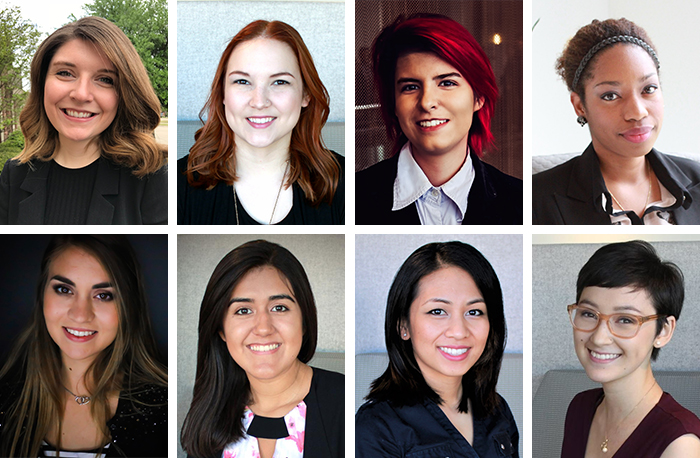 May 30, 2018
The Interior Design Society (IDS) and Varaluz, are pleased to announce details for the first annual student vignette challenge held at the Dallas Market Centers' Home + Design Center. Eight emerging interior design students (Sarah Love, Teresa Marquez, Cortney Elliott, Faith Brungardt, Kayla Ortego, Blue Gardner, Juliene Mayes, and Andrea Ghee) have been challenged to create four, 12×12 vignettes with product from over twenty design showrooms to be judged by 10 up and coming designers. The students' work will be displayed from June 18th – 29th.
"IDS is thrilled to provide valuable experiences for interior design students." said Jenny Cano, IDS executive director. "We are committed to the future of our industry and are fortunate to have partners such as the Dallas Market Center and Varaluz who align with that commitment."
Varaluz is the proud sponsor for the Color My World Reception, where the winning team will be announced. This event will take place on June 23 from 02:00 PM – 04:00 PM at Dallas Market Centers' Interior Home + Design Center 1st Floor.
"Varaluz is very excited to collaborate with IDS & DMC for the first ever Color My World Market. We believe it is extremely important for our industry to invest in the future of interior design, there is no better way to do this then by providing students the opportunity to showcase their passion. Varaluz considers itself to be leader in the lighting industry when it comes to fostering new ideas and unique designs, we couldn't be prouder to be a part of the growth of aspiring students," said Sarah Muniz, sales manager.
The winning team will be presented with the following:
-IDS National Membership
-Roundtrip Airfare and Hotel Stay to the 2019 IDS National Conference
-$500.00 Tuition Rebate per student
-$500.00 AMEX Gift Card per student
-Professional headshots
-Display Window / Vignette Design at the Dallas Market Center
-Featured in Source Magazine
"We are thrilled to partner with IDS and Varaluz to host this motivated set of young designers," said Amber Williams, vice president of visual merchandising and events. "The competition is a perfect complement to the energy and inspiration in Dallas during our global trade event.  As we welcome tens of thousands of product designers, interior designers, retailers, and design influencers, this set of students will be within a dynamic environment and will learn more about the business, receive inspiration, and share their own insights. Congratulations to all the participants."