The Design Bar Opens New Retail Showroom in Illinois
---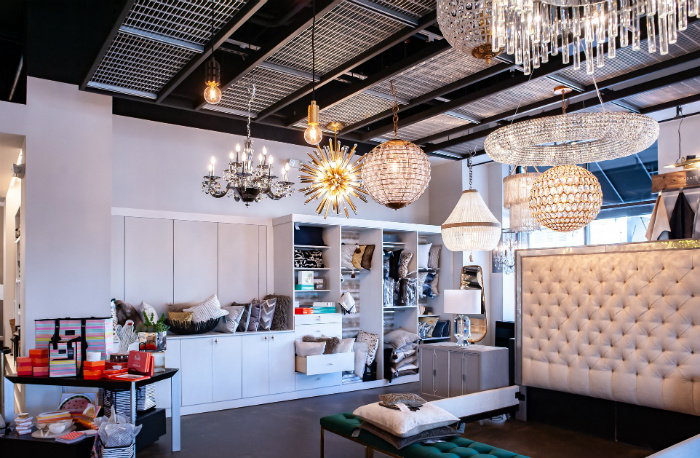 May 30, 2018
Full-service interior design firm The Design Bar has announced the opening of its new 7,000-sq.-ft. retail showroom in Chicagoland's Burr Ridge Village Center in Burr Ridge, Illinois. Now open to the public, The Design Bar offers the chance to shop for a full scope of home design options all under one roof.
Walking into The Design Bar's new showroom, consumers can peruse everything from kitchen and bathroom vignettes to fine furniture, lighting, bedding and home décor and accessories. The expanded showroom is located down the street from its former, smaller storefront.
"For years, our customers have been telling us it's so fun and rare to work with an interior designer that also has a retail showroom open to the public," said Leslie Bowman, founder and design director of The Design Bar. "They love that whether they want to tap our services for a whole home remodel, re-freshen just one room, or simply need a special gift or stylish home accessory they could stop by our store and find exactly what they want. The only wrinkle was we didn't have enough space to showcase everything."
For almost a decade, Bowman and her team have worked with homeowners and custom home builders to effortlessly design, build and decorate homes. In creating her firm and its new retail showroom, Bowman envisioned a seamless process in the top-to-bottom design of a home where clients can select everything they need to furnish and decorate their home under one roof.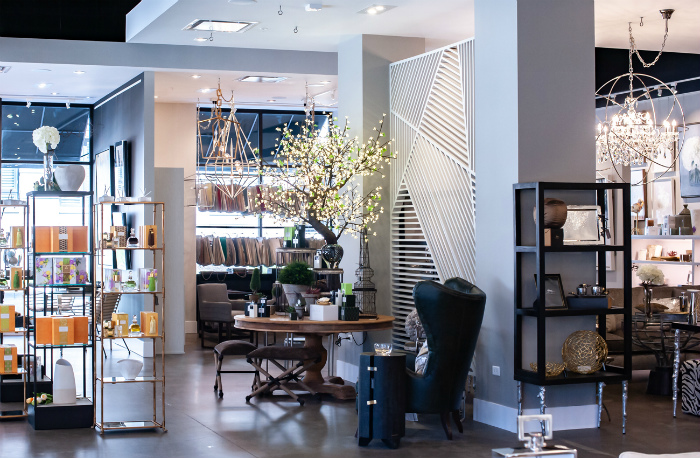 "Now, with our newly expanded showroom, we have plenty of space to display customer favorites as well as new and exciting home décor lines that aren't found elsewhere in Chicago, like Ro Sham Beaux, which is known for its stunning bead and hemp lighting fixtures," said Bowman. "Plus, with such a large and beautiful new space, we can now offer The Design Bar showroom as a unique rental option to the public for hosting small, private events. From our services to our showroom, there truly is nothing else like The Design Bar in the area."
Visitors to The Design Bar's new retail showroom can browse two kitchen vignettes showcasing Wood-Mode, Brookhaven and two lines of custom cabinetry; bedroom and bathroom linens and accessories; a custom closet section; 40 lines of furniture; an art gallery with high-end giclées as well as original works of art; luxurious home décor accents and gifts; greeting cards; and curated wedding table top and serving pieces from designers such as Kate Spade, L'Objet and Michael Aram.