Diane Plesset: NKBA Member Profile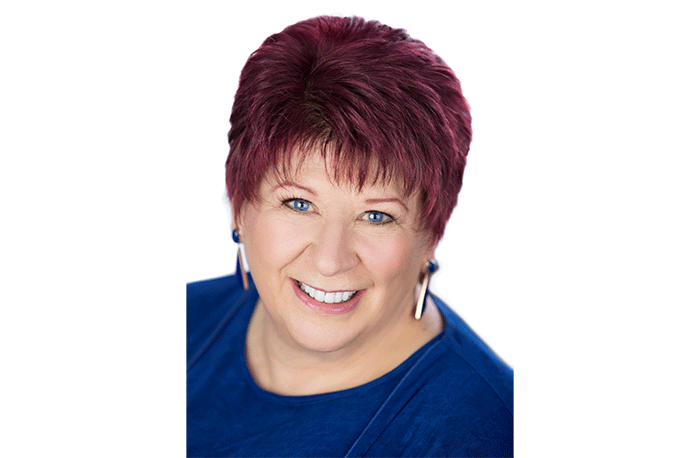 June 9, 2023
Diane Plesset, CMKBD, has had a keen interest in architecture all her life. The Portland, Ore., native recalls enjoying rides into downtown Portland on the bus, absorbing the design of the Greek-inspired buildings surrounding the main square and the architectural flavor of the greater Portland neighborhoods. Her fascination flourished when she moved to San Francisco with its varied architectural styles.
Despite this deep-seated interest, design was not her first profession. Plesset started as a legal secretary and court reporter – considered a "safe" career, not "artsy." But her passion propelled her to go back to school at Cañada College and West Valley College (both NKBA-affiliated schools) and earn three degrees: interior design, kitchen and bath design and lighting design. After working part-time at a local remodeling business and winning the Henry Adams Award as Design Student of the Year, she started D.P. Design, a full-service contracting, design and remodeling firm in Portland, in 1984.
Plesset is now a Certified Master Kitchen & Bath Designer and a member of NKBA's Columbia River Chapter. She also holds credentials as a Certified Aging-In-Place Specialist and Certified Interior Designer, which aided her in taking home the silver for the 2022 Master Design Award for Universal Design from Qualified Remodeler. Her project was a primary bath for a homeowner with progressive health issues. She transformed it into a fully accessible bath with appropriate function, flow and safety – not to mention good looks. The renovation required a sufficient turning radius; front and side access to the toilet; wider doorways; and wheelchair access to vanity, sink and faucets. Adding to her extensive accomplishments, her first book, "THE Survival Guide: Home Remodeling," won the 2003 Pinnacle Award for Best How-to Book.
She shared some observations about design, both the trends and the profession, with NKBA.
What trends or styles do you feel are classics – the "little black dresses" of design?
I go out on a limb about this subject because there's no right or wrong about styles unless they don't fit. I like to look at trends and see what others are doing. Some of them inspire me to try something new, but most of them are disappointing because they don't creatively solve a problem. Everything must be beneficial for my clients and their environment. A "little black dress" doesn't look good on everyone. I don't recommend trends because they're trends.
Imagine this: A couple remodels their kitchen and spends over $100,000 to get the latest and best of everything, including many trends. Fast-forward about five years. They still love their kitchen, although the trends that inspired the design have died. One of their guests exclaims, "I absolutely love how you remodeled your kitchen – 2022, right?"
Thinking about the project for which you won the QR award, what was your biggest challenge and how did you overcome it?
Converting a land-locked, standard speculation, builder bathroom into a fully accessible space with the required 5-ft. wheelchair-turning diameter. We had to meet this requirement within the shower space, so it was necessary to use an inline drain so large tiles could be used for all the flooring.
What design elements do you wish would go away?
Free-standing tubs in bathrooms! They're actively unsafe. Ditto microwave-hood combinations, full-height waterfall countertops and small-scale subway tile – especially if it's white.
Will the all-white kitchen ever disappear?
No, it will ebb and flow. White kitchens are classic, but they tend to look antiseptic if the elements are wrong. All-white kitchens (and bathrooms) need a color and texture counterpart to prevent them from being ho-hum safe. The layout needs unique features for visual interest. Layered lighting can help, and so can an interesting backsplash. We're fortunate to have a great choice of textured tiles. Advanced technology in tile production has given us many possibilities that aren't budget busters.
You're also an author. What do you find most rewarding about the writing process?
Writing is creative self-expression, like designing a wonderful environment for clients. After several years in kitchen and bath design, I realized that many homeowners had unnecessary problems because they didn't know about remodeling, and no one ever took the time to educate them about the process. I taught classes at the local parks and recreational department and created handouts for the attendees. Inspired and motivated by their feedback, I searched for books about remodeling but couldn't find one that educated them properly, so I decided to write one. I found a wonderful illustrator and worked on my book for about five years before publishing it. People still buy and read it! I've got about 12 to 15 blogs in the works, ready to publish as soon as we've finished my updated website. I also have two inspirational novels that are half-finished, waiting patiently for me to tell the rest of the story.
By Dianne M. Pogoda, NKBA writer, NKBA.org