Divine Flooring to Open U.S. Flagship Showroom at LuxeHome
---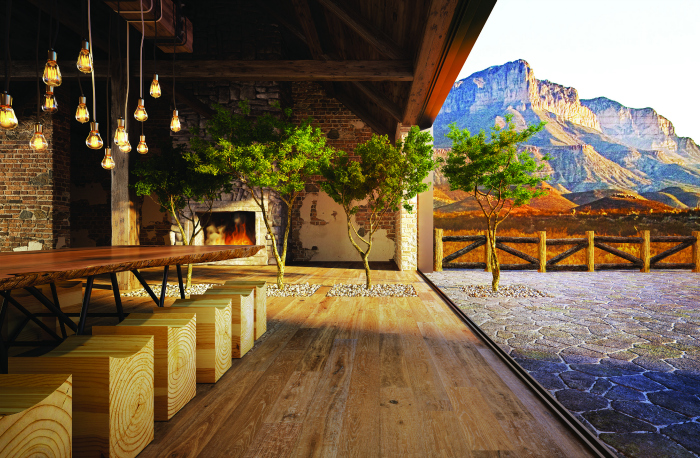 December 8, 2016
LuxeHome, the collection of premier boutiques for home building and renovation, has announced that Divine Flooring will open its U.S. flagship showroom on the first floor of the historic Merchandise Mart in downtown Chicago in the spring of 2017. The newly designed Divine Flooring boutique will play home to fashion-forward, beautifully crafted natural wood and luxury vinyl flooring.
"We look forward to continuing to expand our company's reach in the U.S. market, starting with the iconic Merchandise Mart – one of Chicago's premier business locations," said Carlos Soares, founder and president of Divine Flooring. In talking about the company's overarching business strategy, he continued, "Our intent is to form partnerships with a larger number of select flooring dealers and homebuilders catering to mid-to-high-end commercial and residential customers. We will help them bring to life a vision for their customers' spaces that surpasses expectation."
Sean Stewart, managing partner and U.S. business manager for Divine Flooring, will oversee the design and construction of the space, which is slated to open in spring 2017.
"We chose Chicago for two reasons," said Stewart. "First, it is the base of our U.S. business in a city renowned for its architecture. In addition, we are in good company at LuxeHome and are able to communicate our design-driven brand directly to designers, architects and homeowners."
Armed with a business plan and a dream, Soares established Divine Flooring as a company dedicated to forward-thinking ideas about craftsmanship and design. The company's name was inspired by the most beautiful hardwood flooring installation Soares had ever seen, located in St. John Cantius Church in Chicago. His vision then is the same as today – bring that level of beauty and originality into the home by creating unique, custom hardwood flooring.
"We couldn't be more excited about Divine Flooring opening its U.S. flagship showroom here in Chicago at the Merchandise Mart," said Katherine Flaherty, vice president, Vornado l Merchandise Mart. "We cannot wait for interior designers, residential architects, luxury custom home builders and consumers, all of whom find inspiration at LuxeHome every day, to experience them in person next spring."
From planning and product sourcing to design, customization, delivery, installation and follow-up, Divine Flooring's integrated business provides best-in-class service to meet the flooring needs of customers at every stage of their journey.