Dunn-Edwards Identifies 'New Classics' in Paint Color
---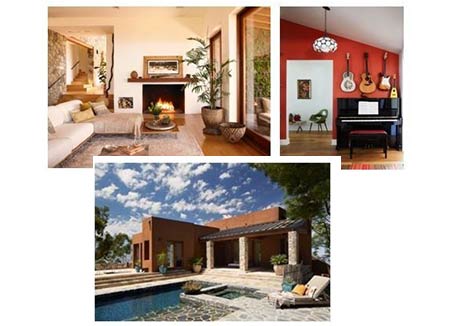 May 4, 2015
After studying modern architecture and current trends in color design, Dunn-Edwards culled 158 hues to be added to its new Then, Now and Forever paint palette. This new collection provides designers, architects and consumers a well-researched selection of colors cemented in today's design trends.
To identify the true modern-day paint classics, Dunn-Edwards called upon Mark Woodman, color expert on several international color forecasting panels and the past president of the Color Marketing Group. To select the new classics, Woodman and Dunn-Edwards examined popular colors of the past and trendy colors today.
"We knew that just putting out colors saying, 'Here's something new,' isn't enough…it doesn't resonate with consumers and with people who just really love color design," said Woodman.
The Then, Now and Forever color palette team examined where color came from, where it's going and how all popular colors – old and new – work together. Dunn-Edwards used color software to digitally analyze the color space and create a comprehensive palette of the new classic colors.
All 158 trending colors will be integrated seamlessly into the new Perfect Palette display, color library, color album, fandeck and designer travel kit. To support the launch of the new collection, Dunn-Edwards will introduce an array of digital tools, including InstaColor, a new mobile app, and ColorView, a color-rendering tool that allows you to upload a picture of a room and paint it virtually.