Duravit Launches Its Third Annual Designer Dream Bath Competition and Expands to Include Category for Built Projects
---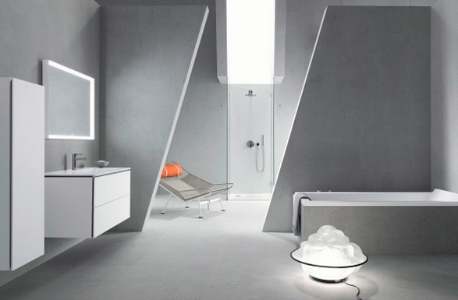 August 4, 2015
For its third year, Duravit's annual Designer Dream Bath Competition will include category options for both built and unbuilt projects. The competition, which for the last two years has encouraged architects and designers to imagine their dream bath with a selection of new Duravit products, will now allow those who have used Duravit throughout 2014-15 to share their work, too.
"With this change, we look forward to broadening our audience for the competition," said Duravit USA President Tim Schroeder. "We've had fantastic success with the 'Designer Dream Bath' thus far and are happy to address potential participants' requests to include built projects as well. Growing the competition to two categories highlights the breadth of Duravit's product offering and its innumerable possible applications."
In the dream bath category, participants are asked to use their personal bathrooms as a basis for their design and imagine their ideal bath space using Duravit's latest collections: Cape Cod, ME by Starck and L-Cube. Entrants then submit a sketch or rendering illustrating the potential transformation using the selected Duravit products. The winner in this category will be awarded the Duravit items used in his or her dream project up to a value of $10,000 and professional photography after the project is complete.
For the built project category, participants may submit a project completed in the last year featuring Duravit products. The architect or designer of the winning built project will receive up $5,000 of Duravit product to use in the future. 
Submissions must be completed no later than Friday, September 25, 2015. Information is available at www.duravit.us/competition