Eldorado Stone Reveals Refreshed Logo and New Brand Narrative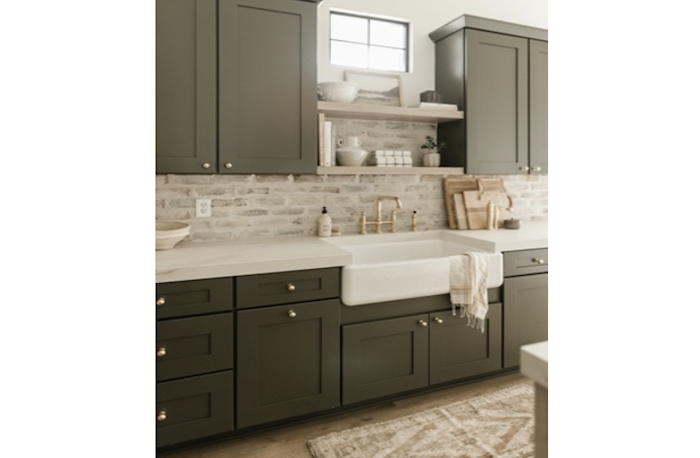 April 1, 2023
Eldorado Stone announces a new brand narrative that imagines the long-lasting memories and moments that can be created inside of a newly designed space. Through a refreshed logo, website, new brand colors and other visual elements, Eldorado Stone encourages the idea that designing and personalizing an indoor or outdoor space can be the start of something beautiful.
"For over 50 years, Eldorado Stone's premium stone and brick veneer profiles have pushed the boundaries of possibilities for creating beautiful spaces," said Sarah Lograsso, director of marketing and product design. "Now, we want to inspire the industry to see the spaces where we live, work and play as the places where life's best moments and memories can happen. We are encouraging designers, homeowners and other creators to explore greater possibilities for their spaces with Eldorado Stone as part of that transformation."
The Start of Something Beautiful
From Sunday dinners to backyard barbecues, the spaces where we spend our time can create life's most special and longest-lasting memories. When a designer or homeowner sets out to personalize a room, its key features are directly tied to the types of memories they hope to create. This design journey is exactly what Eldorado Stone sees as the start of something beautiful.
"There is more to creating a space than building a wall or putting up a mantel over a fireplace, and the elements that we use to build our homes are so much more than just materials," said Lograsso. "From architectural touches to final furnishings, that design journey is all about the space taking on a personality of its own and becoming the backdrop for a lifetime of memories."
The Legacy of the Diamond
The diamond icon has been the foundation of Eldorado Stone's brand story since its beginnings but has now evolved even further within the company's narrative.
The new Eldorado Stone logo emphasizes a more contemporary approach with a nuanced, yet timeless font treatment. The iconic diamond has also been reinterpreted to convey the multifaceted character of the brand's products and the spaces they help to create, and it is positioned prominently next to the brand name while the new tagline "The Start of Something Beautiful" completes the design.
Eldorado Stone is a member of the Westlake Royal Building Products portfolio of exterior and interior building products.