F. Schumacher & Co. Announces New Corporate Headquarters in NYC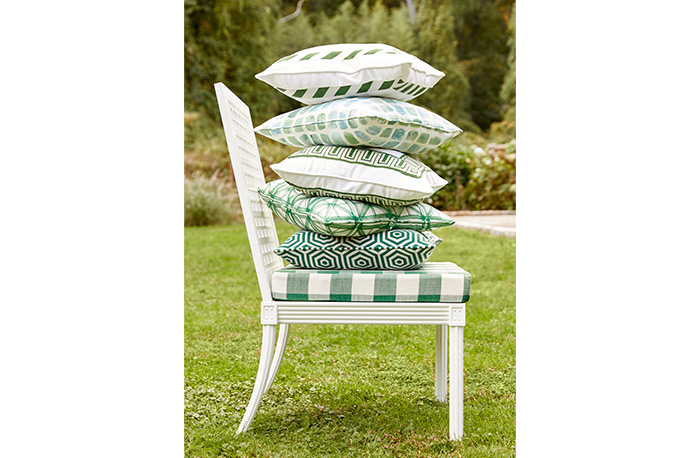 March 16, 2023
F. Schumacher & Co. announces a new office in the heart of Manhattan's Soho neighborhood in the historic Devlin building. Moving from Midtown Manhattan, F. Schumacher & Co.'s (FS&CO) new office space reflects the company's identity as a style-forward and innovation-driven design powerhouse. 
FS&CO was founded and established in New York City in 1889 by Frenchman Frederic Schumacher and was a pioneer in the world of interior design, getting its start by bringing the art of French textiles to the U.S.  It is a sixth-generation family-owned company. Its new headquarters, located at 459 Broadway and Grand Street, are in the landmarked Devlin building, constructed in 1861, the original home to the Devlin department store. The heritage and impressive history of the 459 Broadway building make it the perfect home for FS&CO's new offices. In fact, F. Schumacher & Co.'s original office on lower Fifth Avenue was located in a similar era building.  
Situated on four floors that are flooded with natural light, the new office space is a fluid, shared setup that is designed to inspire creative energy. The new space reflects the identity of the innovative design house and its collection of brands, including Schumacher, Patterson Flynn, Backdrop and Frederic magazine. The office meets the needs of these rapidly expanding teams with increased meeting spaces, lounge areas with large library tables and even a rooftop. 
"This move is much needed and symbolic of FS&CO's growth and evolution over the past few years," said Timur Yumusaklar, CEO of the parent company, F. Schumacher & Co. "It made sense for FS&CO to make its home in a building that shares a celebrated 130+ year history, and we're honored to continue a legacy that inspires us to provide forward-thinking designs to interior designers and design aficionados." 
Dara Caponigro, FS&CO's chief creative officer is spearheading the project with Stephanie Cano, director of space planning.
"The space is a perfect marriage of American and European design, which speaks to our unique heritage:  Frederic Schumacher came to NY from Paris bringing his passion for European decorative arts with him," said Caponigro.  "Although we think of ourselves as a quintessentially American company that has an 'I can do anything' American spirit, our European roots always come through.  
"In the new space, Cappellini and Cassina furniture from Italy is used throughout, along with pieces from the American brand Herman Miller.  And we've used our own brands' fabrics and wallpapers that run the gamut, from French toiles to graphic abstracts from our American artist collaborators.  Dotted throughout are accessories from French makers like India Mahdavi and Non Sans Raison. The overall effect feels cool and sophisticated, modern but warm, and it doesn't hurt that the ceilings are 12 feet high!"