F.W. Webb Rebrands Showrooms to Reflect Fuller Home Product Offering
---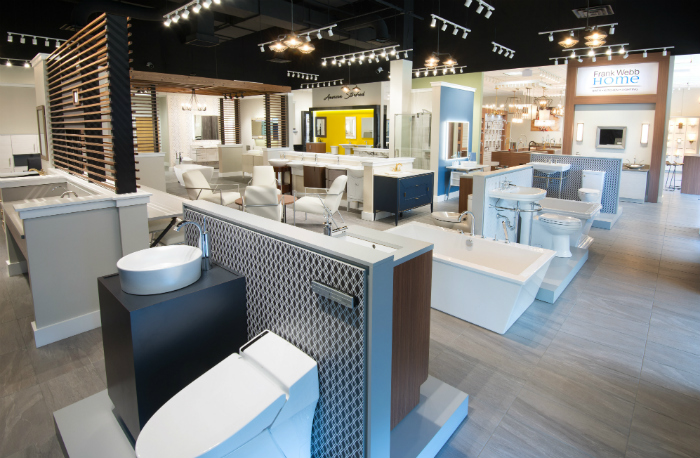 December 8, 2017
Under the new name Frank Webb Home, parent company F.W. Webb Co. is enhancing its showrooms with greater displays of the industry's leading products for bath, kitchen and lighting.
Known since 1999 as Frank Webb's Bath Center, the name has been changed to Frank Webb Home to better capture the full extent of the products available, covering not just the bath but the kitchen and whole-house lighting as well.
"Our Frank Webb Home bath, kitchen and lighting showrooms are growing in size and product selection to reflect what customers told us they want for both home renovations and new construction," said Tom Santer, vice president of sales at F.W. Webb Co.
F.W. Webb Company operates 40 Frank Webb Home showrooms in eight Northeastern states for homeowners, contractors, builders, designers and architects. The latest Frank Webb Home showroom opened recently in Piscataway, N.J.
Find more industry news here.