Fabuwood Cabinetry Broadens Reach in Orlando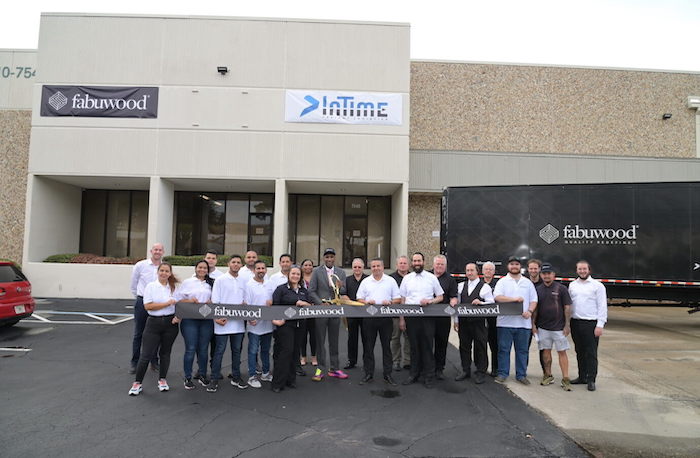 October 21, 2023
Fabuwood, a leading manufacturer of semi-custom cabinetry, has expanded its presence to the strategic Southeast location of Orlando, FL. This underlines Fabuwood's commitment to excellence and continual development while providing excellent service and efficient delivery to customers in the Southeast. With faster lead times and local Fabuwood dealers, regional customers will receive the most streamlined service possible.
Fabuwood's recent expansion represents the leading company's growing presence across the US. Their continued development allows them to meet the needs of their valued customers while improving logistics and shipping capabilities in the region.
A ribbon-cutting ceremony with local dignitaries was held earlier this month to commemorate the occasion. This facility and Fabuwood's wide selection of top-quality cabinetry, kitchen accessories, and customization options reaffirm its position as an industry leader, highlighting their commitment to providing an unparalleled customer experience.
Fabuwood is a top-of-the-line cabinetry company that is committed to redefining quality in the industry. They are innovative not only in the design and production of their products but also in their technology. EZ Pricing, a cutting-edge platform designed in-house by the Fabuwood team, was the first of its kind in the cabinet industry. With the fastest lead times on semi-custom cabinets, constant upgrades, frequent new releases, and dedication to staying on top in both quality and style, Fabuwood is a leader in its industry.
Photo credit: Christie's Photographic Solutions