Ferguson Partners with Explore the Trades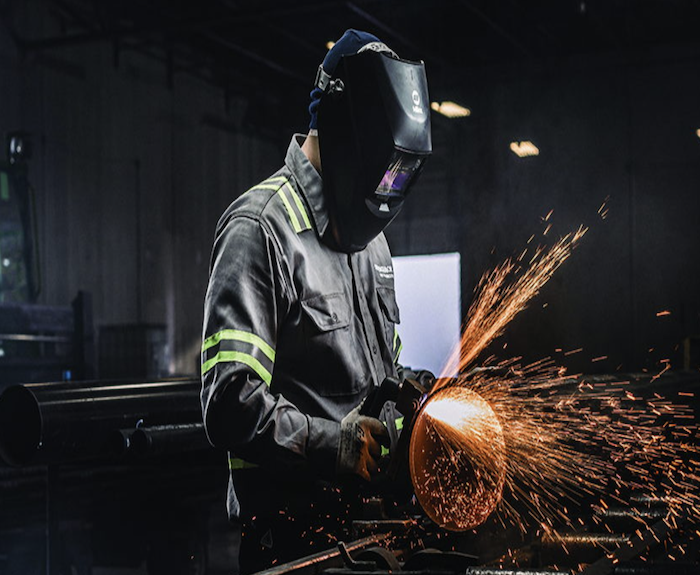 November 2, 2021
Ferguson and Explore The Trades, a nonprofit organization with a mission to recruit individuals to the plumbing, heating, cooling and electrical trades, are both committed to rebuilding the skilled trade pipeline. Our country urgently needs the next generation of plumbers and HVAC technicians to build and maintain our aging infrastructure. However, lack of investments in education, training and the skilled trades over the last 30 years created a labor shortage, driven by an exit of baby boomer retirees.
Ferguson and Explore the Trades partnered to introduce the skilled trades to a new generation. The two organizations came together to create Explore The Trades Skills Lab Built by Ferguson – a program that will provide support to career and technical education high schools across the U.S., as they establish new plumbing and HVAC career pathways.
Ferguson committed $300,000 to the partnership and will assist primarily with products and tools for teaching and training. Ferguson also brings resources like industry expertise and product knowledge to establish innovative and engaging skills labs. Explore The Trades brings equal parts expertise and experience to the partnership. The nonprofit will tap into its vast network of contractors to serve as skills lab advisors for aspiring plumbers and HVAC technicians.
"Many technical programs disappeared from high schools across the country and that left the service trades industry with a lack of skilled professionals. We are thrilled to team up with Ferguson in this endeavor. With the expertise of local contractors, this program will not only strengthen communities but will also create new technicians who will carry forth the legacy of these trades," stated Kate Cinnamo, Executive Director of Explore The Trades.
"Teaming up with Explore The Trades and its extensive network of experienced contractors is the success factor in this program," explained Melissa Hazelwood, Ferguson's Senior Manager of Sustainability. "We are excited about educating young people and encouraging them to embrace the artistry and ingenuity that comes from engaging their minds with their hands to build, craft and construct the future. Providing students with the tools and resources they need, along with the ongoing support of highly experienced industry professionals, demonstrates our commitment to them and their craft, and sets the students up for success in the professional trades."
The pilot program, The Explore the Trades Skill Lab Built by Ferguson, is exclusive to Nexstar Network members as they commit to building partnerships – and technicians – in their own communities.