Flexform Flagship Store Opens in Milan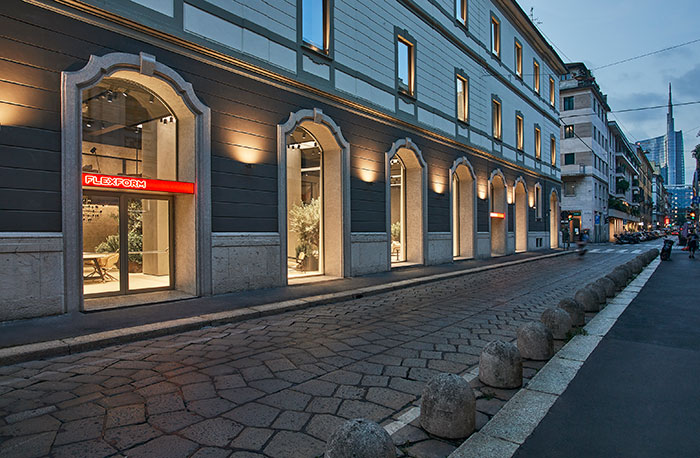 June 9, 2022
ACPV Architects' Antonio Citterio Patricia Viel has designed the first Italian Flexform flagship store. Located in the heart of Milan, the showroom is envisioned as a flexible, reconfigurable display space for an all-encompassing experience of Flexform furniture and style. 
"After nearly 50 years of working with Antonio Citterio, it was only natural for us to entrust the design of our new Milan showroom in via della Moscova to ACPV Architects," said Pietro Galimberti, president of Flexform. "The concept that ACPV Architects developed for us seemed absolutely perfect for a display space that encourages an immersive, authentic brand experience."  
Inaugurated during the 60th edition of the international Salone del Mobile, the showroom occupies a surface area of 800 square meters over two floors ‒ 650 on the ground floor and 150 of loft space. Tailored to be a calm, welcoming space with large reflective windows that extend the showroom out into the urban landscape, the store encourages visitors to enjoy a journey among the various Flexform collections.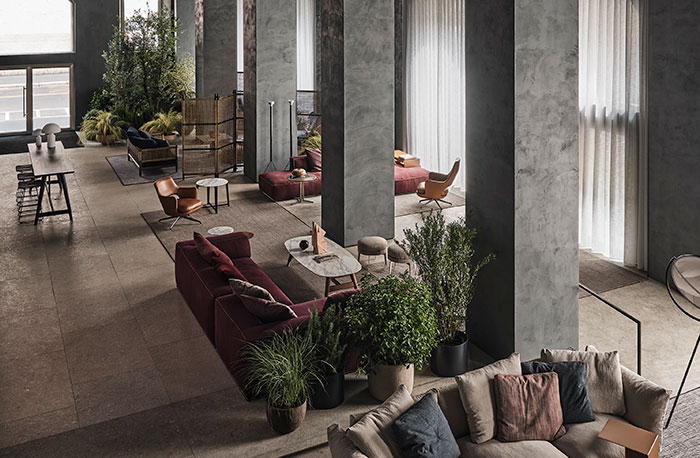 The store design blends timeless materials, like large slabs of Vicenza stone sourced from the Laboratorio Morseletto quarries, and wall finishes masterfully executed by artisan Matteo Brioni, with the contemporary technical design of the false ceilings in painted stretched steel sheet and. tunable white LED lights, adjustable based on time of day or needs. 
"This project is an additional link in my more than 40-year partnership with Flexform," said architect and designer Antonio Citterio, chairman of ACPV Architects. 
Flexform's showroom is the latest addition to the series of retail projects by ACPV Architects. Among the firm's most recent projects are the Bvlgari Hotel in Paris and the 'La Bella Vita' residential tower in Taichung (Taiwan), both of which incorporate furnishings from the Flexform collection in their decor. 
"The showroom aims, above all, to inspire an experience," said Francesca Carlino, architect and partner of ACPV Architects. "Like in a museum, where visitors come in and enjoy the works of art, our project for Flexform allows clients to fully experience the furnishings and admire the refinement of their details."