Franke is New Duravit Shareholder
---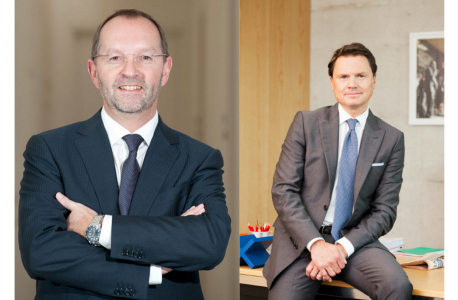 April 6, 2016
The Swiss Franke Group has acquired a stake of 25 percent in Duravit AG, the German manufacturer of bathrooms and well-being systems with headquarters in Hornberg. Franke and Duravit have complementary product portfolios as well as an international focus and strong brands. Both companies plan to mutually develop innovative product series for the bathroom and kitchen area under their respective brands.
"We see a lot of advantages on both sides," said Duravit CEO Dr. Frank Richter. "Together, we can realize additional national and international growth potentials in the bathroom and kitchen sector, both in the showroom as well as in the project-related business." 
The previous minority shareholder of Duravit, Roca Corporación Empresarial SA, sold its stake on December 31, 2015, which was a prerequisite for the investment of Franke. Subject to approval by the antitrust agencies, Franke acquired the previously held shares.
"Partnering with Duravit is an important milestone in the strategic development of the Franke Group," said Alexander Zschokke, CEO of Franke Group. "Both companies have excellent expertise, more than 100 years of experience and a high level of design competence. Not only is Duravit a strong development partner for Franke, the corporate cultures match too – entrepreneurship is top priority for both companies. Together we will set new standards in the bathroom and kitchen sector and experience a major upswing in growth."