Frigidaire and Green Giant Launch "Make-Ahead Meals Freezer Sweepstakes"
---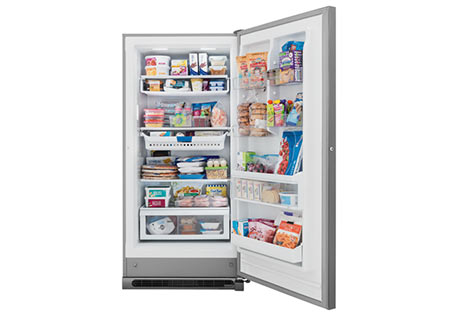 March 13, 2015
In light of National Frozen Food Month, Frigidaire and Green Giant are celebrating the benefits of make-ahead meals by giving families the tools to prepare and preserve home-cooked meals.
The "Make-Ahead Meals Freezer Sweepstakes" is an opportunity for participants to win a Frigidaire Gallery 2-in-1 Freezer/Refrigerator along with a one-year supply of Green Giant frozen vegetables. Participants can enter for a chance to win and choose a friend of their choice to receive the same prize package by voting for their favorite Green Giant freezable meal idea by Wednesday, March 25, 2015.
"The additional storage space a secondary freezer supplies is the secret weapon to helping families save time and money," said John Weinstock, senior vice president of marketing for the Frigidaire Gallery brand. "On average, consumers save $750 annually on their food bill when they shop in bulk or stock up on sale items with a secondary freezer. Plus, shopping in bulk also means fewer trips each month to the grocery store."
Frigidaire is promoting the sweepstakes with the launch of its new line of freezers, offering ArcticLock technology, which keeps food frozen for up to two days in the event of a power outage. In addition, flexible storage options keep food organized and easy to find with the Frigidaire SpaceWise organization system.
To enter the sweepstakes, visit http://contests.tailwindapp.com/frigidaire/make-ahead-meals-sweepstakes.