GE Appliances Launches Induction Cooktops Manufactured in Georgia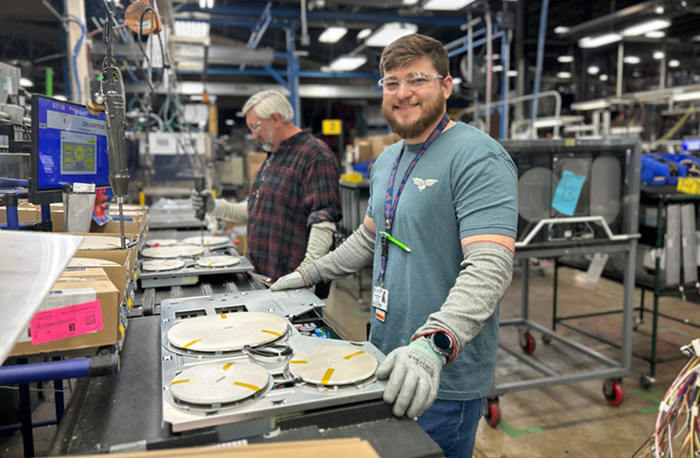 April 6, 2023
GE Appliances (GEA), a Haier company, continues to roll out new cooking appliance options to accommodate evolving consumer interest in more choices in cooking technology. The latest is its new line-up of induction and radiant cooktops being built at its Roper Corporation manufacturing plant in LaFayette, Georgia, a wholly owned subsidiary of GEA.
"Our plant here in Georgia is key to GE Appliances' leadership in delivering innovative induction cooking technology," said Luther Ingram, president of Roper Corp. and executive plant director. "For 50 years, Roper's highly skilled workforce has been manufacturing quality cooktops and ranges for consumers across America. We are thankful to have an experienced and talented team here in LaFayette who exemplifies the best of 'Georgia Made.'"

Industry-leading induction innovation

Consumer interest in induction is growing. Induction utilizes electromagnetic currents that directly heat the cookware instead of first heating the cooktop surface. This results in faster, more efficient heating and an easier to clean surface. The cooktops also offer maximum responsiveness with 11 to 19 heat settings allowing burners to adjust quickly, going from a boil to a simmer in no time. Two technology highlights include:
Precision Temperature Control is a standout innovation unique to GE Appliances. Using a smart pan, this technology allows owners to decide the degree of their burner for optimal consistency and performance—from 100 to 500 degrees – instead of settling for high, medium or low. Using the SmartHQ app, owners can access different food types, such as pancakes, or cooking methods, such as sear, and their pan will automatically adjust to the precise degree for the perfect doneness each time.
Guided Cooking is a feature on CAFÉ and GE Profile cooktops that allows owners to use thousands of video-guided recipes that prompt the home cook each step of the way with the next action and syncs to the cooktop for precise temperature control. Connect the smart pan to the cooktop and the burners will adjust time and temperature based on the step of the recipe.
"We are excited to expand our line-up of induction cooktops with best-in-class connected appliance features such as Precision Temperature and Guided Cooking that are raising the bar in the industry," said Keith Larsen, executive director of product management for GE Appliances.

The induction units are joined by 14 new radiant cooktops for a total of 28 new electric cooktops launching now. One of the models, the new GE Profile 36-in. Touch Control Induction Cooktop, recently won the Best of Kitchen & Bath Industry Show Connected Home Technology Silver Award.