Grass America Takes Stock in 2023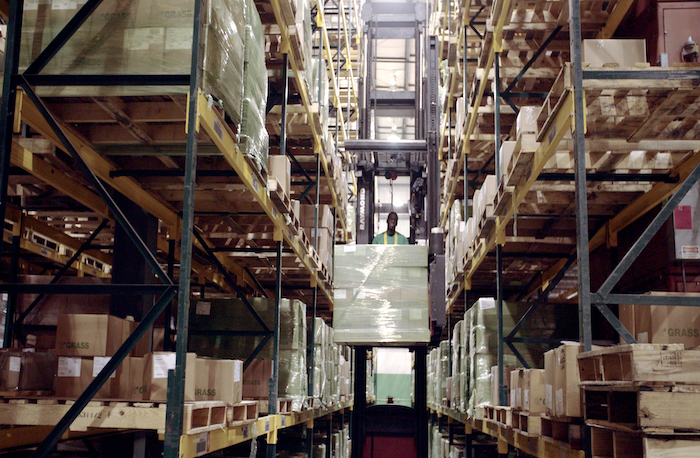 April 12, 2023
Grass America, a leading supplier of functional hardware within the cabinet industry, looks back on its last two years, as well as what is coming in 2023 and beyond. Grass continues to make advancements across the board, cementing itself as a leader in technical support, manufacturing, logistics, and performance. The company has made investments in expanding its manufacturing and in-house capabilities keeping productivity flowing during critical times.
Exciting partnerships and localized expansion have evolved for Grass America over the last few years. While many businesses have been rocked by supply chain issues on a global scale, Grass' manufacturing and safety policies have kept them running smoothly.
Looking ahead, Grass highlights its expanding advancements in manufacturing, technology, and community partnerships.
Consistency & Connection Are Key: Looking Back on 2020-2022
Over the last several years, Grass America has continued to launch state-of-the-art products, such as their Nova Pro Scala – a double-wall metal drawer that conceals an integrated full extension, soft-close slide in the drawer wall. Grass also participated in the 2022 IWF Fair and the 2023 KBIS Show, showcasing some of its leading innovations, including the Tiomos hinge system, Kinvaro T-Slim cabinet lifter system, and Tipmatic push-to-open system. Forums such as this provided a welcome opportunity to illustrate Grass America's state-of-the-art design, construction, and ease of operation.
Supply Chain Localization
As a result of the global supply chain disruptions over the past several years, customers and businesses have begun to place more emphasis on US manufacturing. Bringing manufacturing to the US, diversifying materials sources, and expanding localized partnerships mitigates the risks associated with single-source, offshore manufacturing. Recognizing the potential impacts of these disruptions, Grass made strategic decisions to expand business opportunities with existing customers and support businesses experiencing supply chain disruptions. Grass worked with its business partners to ensure the amicable distribution of affected goods and reduce impacts on related companies. This practice allowed Grass' customers to continue their business, despite constrained supply.
Facility Expansion & Renovations
Grass America continues investing in its future by expanding and renovating its facilities. Over the past several years, facility expansions have included new assembly and packaging spaces, new warehousing spaces, an expanded in-house cabinetry shop, and new manufacturing projects. These new manufacturing projects have focused on greater use of automation technology—to bring increased consistency and reliability to the manufacturing process. In addition to production equipment, Grass expanded its in-house tool design and fabrication capabilities, to allow for further investment in various production areas. These changes increased the speed of manufacturing, prototyping, and maintenance while reducing their reliance and expenditures on third-party contracting.
With increased manufacturing available, investments in the North Carolina plant were possible. Grass America expanded and upgraded their TEC hinge production and ZBox drawer manufacturing capabilities, all the while continuing to grow its business.
The Grass Gets Greener: Looking Forward to 2023

The facility and processing updates didn't stop in 2022. This year, Grass America is also pushing forward with new manufacturing initiatives. A high-efficiency assembly machine is in the works, which will facilitate the assembly of full overlay hinges for face frame cabinetry and will double Grass' current capacity for this product's assembly. Additionally, new machinery for hinge components and subassemblies will expand production capacity in that sector of business, while a new stamping press will support manufacturing for a new product line that will be fully assembled in the North Carolina facility.
Community Partnerships
At the heart of Grass America is a desire to strengthen the community. By localizing manufacturing processes and supporting local suppliers, Grass continues to facilitate strong partnerships while building beneficial relationships for disruptive times, ensuring things will continue to operate smoothly in years to come.
Grass' community outreach includes an impressive list of partnerships and initiatives. From partnerships with local schools and community colleges to apprenticeship programs and expanded employment opportunities through new manufacturing capabilities, Grass strives to maintain its position as a leading corporate citizen in their community.
Participation in Junior Achievement events at local elementary schools and nonprofit organizations will boost visibility and educate the community on opportunities within the manufacturing space. These efforts, coupled with initiatives to educate local officials on the status of manufacturing, will help advocate for the importance of skilled trades in our communities.
The company's continued growth and web of community support in North Carolina further cements them as a trusted and leading supplier within the cabinet industry. Grass works diligently and deliberately to provide their customers the same support they have come to expect from the company, in their quality products and technical expertise. Additionally, they have continued growing their product portfolio while making efficient changes to their manufacturing and assembly space and process. Through the company's growth, Grass keeps community and education at the forefront of its expansion efforts, creating what the company hopes is an even better 2023 and beyond.