GROHE Offers Sustainable Solutions With Learning Event
---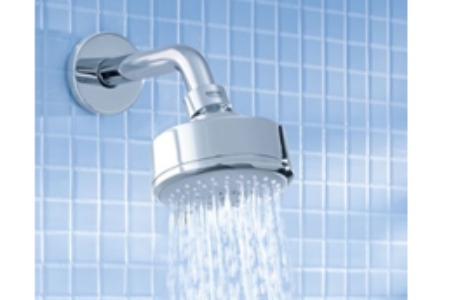 June 24, 2015
GROHE, manufacturer and supplier of kitchen and bath fittings, has developed a CEU, "The Edge of Water – Trends & Best Practices in Building Water Use," for members of AIA, ASID, IIDA and USGBC that also qualifies for Health, Safety, Welfare (HSW)-related training. Being presented at the GROHE Live! Center in Manhattan and at other showrooms and venues across the United States, "The Edge of Water" makes a strong case for conservation, while outlining the seriousness and complexity of the problem and importance of water conservation efforts in buildings. With this educational initiative, the German company, known for its innovative technology and sustainability, offers architects and designers viable green practices and solutions for their projects. 
Key points include: 
The High Cost of Water
Rising costs, global warming and severe drought conditions pose a serious global threat to which few nations are immune. In the United States, the critical drought in California is impacting water supplies and agriculture and food prices nationwide. GROHE notes that the costs of treating, distributing, heating and pumping water are already the highest of any utility, and those costs are quickly rising with no end in sight. In the next 25 years, the United States must pay an estimated $1 trillion to replace water pipes and processing facilities. 
Commercial and residential buildings in the United States use 13.6 percent of all potable water, or 15 trillion gallons per year. Water-efficiency efforts could: decrease energy use by 10 to 11 percent, save 11 to 12 percent of operating costs and reduce water use by 15 percent.

These reductions greatly impact carbon footprints. GROHE advises that by retrofitting one out of 100 American homes with water-efficient fixtures, the United States could prevent approximately 80,000 tons of greenhouse gas emissions, the equivalent of removing 15,000 cars from the road for one year.
More Stringent Requirements
As challenges to the water supply increase, so do efforts by both the public and private sector to conserve it, via legislation and conservation programs. For example, expectations to participate in Green Building practices, like LEED, are high, and requirements for LEED status have become increasingly stringent across the board. LEED v4 requires that all newly-installed fixtures carry the WaterSense label that identifies a water-efficient product that has been independently tested and certified to meet EPA WaterSense criteria for efficiency and performance. All products displaying the WaterSense label are recognized by the EPA's partnership program, WaterSense, and offer significant savings while meeting strict performance standards, including the CALGreen building codes standard.
How to Conserve
Water use in commercial buildings and opportunities for conservation depend widely on the type of building, however domestic/restroom fixtures account for a good portion of a building's overall water consumption. GROHE offers a variety of tips on how to conserve.