Häcker Kitchens and Arkup Partner to Enhance Livable Yachts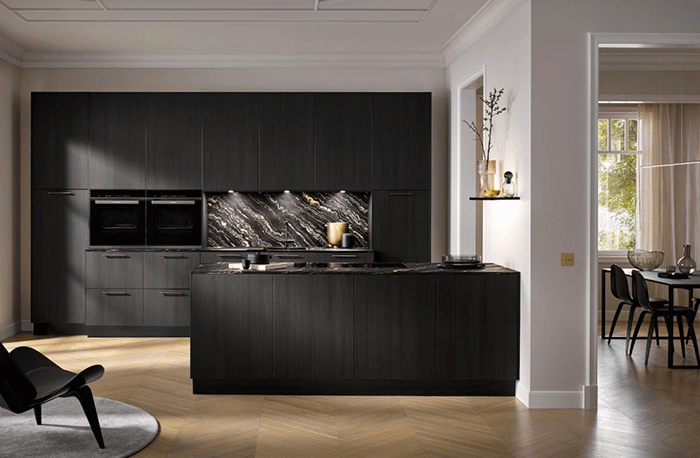 October 26, 2023
Häcker Kitchens, a leading German manufacturer of modern kitchen cabinetry, partners with Arkup, the award-winning maker of livable yachts, to create kitchen concepts without limits for the Arkup 75, Arkup 40 and future Arkup models. Combining all the best attributes of yacht and exceptional waterfront villa living, Häcker Kitchens and Arkup designers work in concert to create sustainable spaces that afford the amenities of at-home kitchens, remain open for entertainment and take in the breathtaking views of the sky and waterline. 
"The partnership with Arkup and Häcker Kitchens offers homeowners the ultimate on-the-water lifestyle," said Andreas Gommeringer, president Häcker Kitchens North America. "Both companies share similar values for preservation of the environment, attention to details and experiencing modern living to the fullest possible degree." 
Häcker Kitchens and Arkup designers met the challenge to create state-of-the-art kitchens that feel as though they are on land, all while taking into account the space optimization of the livable yacht. A unique feature developed solely for the Arkup 40 yachts is an ample moving kitchen island that allows access to the technical compartments below deck. The larger Arkup 40 floor plans also have a private cooking area in the rear, for a personal chef and an open bar concept on the opposite side. All Arkup 40 yachts feature Miele refrigerators, dishwashers, built-in cooktops and ovens.
Arkup 75 
This fully-electric livable yacht sails like a boat and can be fully raised out of the water using hydraulic legs to protect it from waves, high winds, surge and to prevent sea-sickness. The livable yacht functions off-grid thanks to its rooftop solar panels and built-in rainwater harvesting system – features that the architects say will be crucial when it comes to developing eco-resorts and floating communities.
Arkup 40
This fun and friendly livable yacht combines cutting-edge Arkup technology and a multi-purpose design for the ultimate leisure experience for family and friends. Arkup 40 is a one-of-a-kind guest house, over-the-water home office, fitness area, event space or just a more usable and comfortable green yacht. Each floor plan has been designed to optimize space while maintaining a house-like feel.
Photo credit: Häcker Kitchens