Hardware Resources Opens NorthPoint Cabinetry Warehouse in Houston
February 22, 2023
Hardware Resources is pleased to announce the grand opening of a new warehouse and distribution facility in Houston, Texas, for NorthPoint Cabinetry. The newly constructed 158,000-sq.-ft. facility will enable Hardware Resources to meet the growing demand for NorthPoint Cabinetry across the South and parts of the Midwest.
Hardware Resources celebrated the opening of the facility with a ribbon-cutting event in mid-January. 
"We are excited to begin 2023 with a new, state-of-the-art warehouse and distribution facility that will enable us to support our growing customer base in the region," said Greg Gottlieb, CEO of Hardware Resources. "The added capacity supports our objective to expand the NorthPoint Cabinetry line and give customers faster turnaround times on orders."  
Gottlieb also recognized the efforts of employees involved with the project.  
"This project involved people from across the organization, and I am especially grateful to our operations and logistics teams who pushed hard to get us over the finish line so we can start the new year in a strong position," he said.
While the expanded warehouse capacity is expected to have a positive impact on lead times and delivery schedules, the transition is expected to be seamless for customers, who will continue to work with the same sales and customer support teams.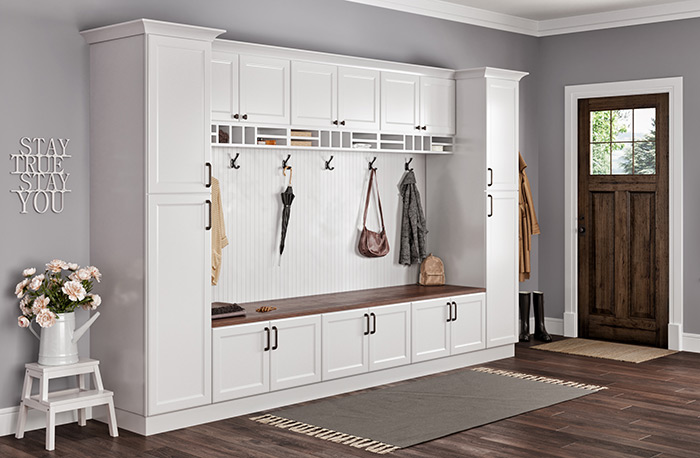 NorthPoint Cabinetry is a line of professional-grade, QuickBuild cabinets made in North America and available nationwide. Engineered for fast and easy assembly, NorthPoint Cabinetry features solid wood construction, dovetail drawer boxes and cabinet interiors free of fasteners that give the cabinets a custom look. In addition to the new warehouse in Houston, the company has warehouse facilities in York, Pennsylvania; Phoenix; Memphis, Tennessee and Tampa, Florida.