Hastings Tile & Bath and VOLA to Celebrate Brand's 50th Anniversary 
---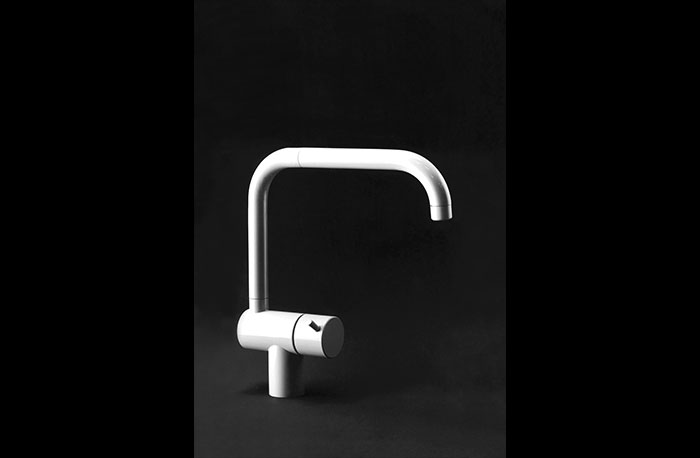 January 23, 2018
Hastings Tile & Bath, the leading importer and distributor of contemporary bath furniture and fittings, is preparing for a year-long celebration of VOLA's 50th anniversary of industry-defining design. As the exclusive importer of the VOLA brand in the United States for almost 20 years, Hastings Tile & Bath has introduced thousands of architects, designers and homeowners to Arne Jacobsen and Verner Overgaard's iconic faucet design.
"From the day we first began importing and distributing VOLA, we have never waived from our belief that this faucet defined the way we think about faucet design and it is as relevant today as it was in 1968. We are honored to be the exclusive importer of the brand here in the States – we work hard to ensure that every generation understands the history and the value of this brand," said Bob Gifford, director of business development.
2018 is the 50th year of the faucet, and VOLA and Hastings Tile & Bath will be celebrating the faucet and Danish design throughout the year in many ways: with a website dedicated to the product and its anniversary, national and international events, CEUs, trade shows, print and online advertising and a series of films that visually articulate the history and future of the brand.
The dedicated website hosts six short films that, when combined, will tell the full VOLA story – its history, its effect on present day design and how the brand envisions its future.
The website, which begins with a film entitled, "The Original," is more than a visual history of the brand and the people involved. The brand has been collaborating with a number of renowned international architects, including Marmol Radziner.
"We use VOLA products because they are truly the best. VOLA's designs are beautifully proportioned, well-crafted and effortless to use," Ron Radziner, Marmol Radziner.