Hauslane Teams with BrandSource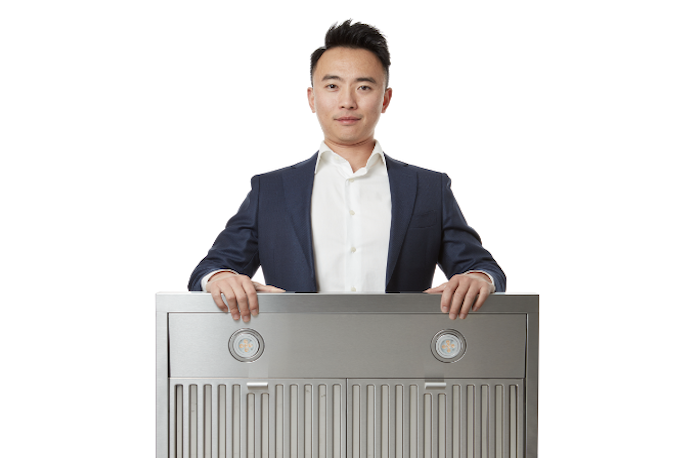 July 1, 2022
Hauslane, the world's friendliest range hood company, has announced its latest independent kitchen appliance dealer-focused partnership with BrandSource's network of over 5,000 independent retailers with more than $24 billion in cumulative sales. After a four-year path of rapid growth in the direct-to-consumer digital space, the Bay Area-based brand is proud to offer its aesthetically distinctive and professional quality kitchen range hoods to BrandSource's network of independent dealers.
"The response we've seen to Hauslane's brand and the powerful, affordable products we offer is encouraging, and we cannot wait to share our standout range hoods with independent dealers throughout the country," said Calvin Ruan [above], co-founder and CEO of Hauslane. "Range hoods are the unsung heroes of the kitchen, and we believe that there's so much potential to partner with independent dealers across the nation to communicate the tremendous value they add to the home with specifiers and consumers."
"Hauslane has executed its business plan to a 'T' thus far, with an intense focus on the digital space and on building a brand that is engaging for consumers," said Andy Kriege, communications manager at BrandSource. "BrandSource is proud to partner with this fast-growing brand, and we are excited to know that the customer experience drives the Hauslane team to engage with customers in a way that other brands do not."
Founded in 2018, Hauslane has grown rapidly by focusing on attracting and educating consumers through multiple digital touchpoints. An official partnership with BrandSource enables brand to expand its highly successful product offering across dealerships and showrooms in the North American market.