HBI Zeros In on Construction Worker Shortage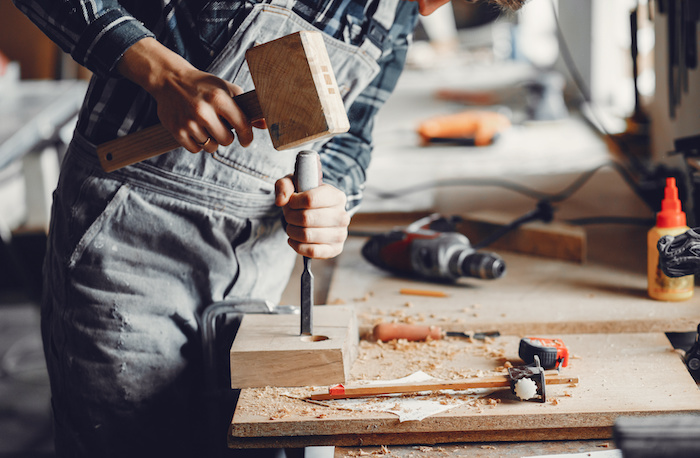 October 31, 2022
The Home Builders Institute (HBI) is ramping up several major programs to address the scarcity of construction labor. Ed Brady, CEO of HBI, said, "With the generous support of our financial partners, HBI is building and sustaining a multi-faceted attack on the problem."
Brady, a former chair of the National Association of Home Builders (NAHB) and a second-generation home builder for more than 30 years before joining HBI in 2018, identified the key initiatives underway:
Home Building Academies
In partnership with the BuildStrong Foundation, the Brees Dream Foundation, other funders and home builder associations, HBI is creating a new nationwide network of home building academies that offer a tuition-free program open to anyone 18 years or older who is interested in construction trades training. Following a model operating in Denver, HBI opened the first facility last year in Orlando. New academies are expected to open this year in New Orleans, Houston, Phoenix, Sacramento and Charlotte.
Trades in Middle and High Schools
Working with the Home Depot Foundation, the National Housing Endowment and NAHB and its local and state associations, HBI offers students in 250 middle and high schools its industry-recognized Pre-Apprenticeship Certification Training (PACT) curriculum.
Transitioning Military Programs
HBI conducts trades training programs with the nation's largest military installations. In a cost-free, 12-week program funded by the Home Depot Foundation, servicemembers participate in hands-on training, earn professional certifications and receive job placement services.
Job Corps
In partnership with the U.S. Department of Labor (DOL), underserved and at-risk youth get HBI's hands-on training each year in the building trades. Students are trained at facilities across the country and receive a pre-apprenticeship certificate using HBI's curriculum. HBI continues to work with DOL to create innovative approaches that would serve even more students.
Justice-Involved Populations
HBI's re-integration programs train justice-involved youth and adults. Working with state departments of corrections and juvenile justice, these programs provide students with a path to re-entry and success.
Online Learning System
HBI's CTEtechWorks is an internet-based learning system for residential construction, especially valuable in the pandemic era. The curriculum enables continuing technical educators to expand access to trades training. The system currently has 16,000 students learning online.
Community Initiatives
HBI works with the StandTogether Trust, West Fraser, 100 Black Men of America, NAHB and other partners on initiatives that are fostering a new and more diverse generation of skilled workers.