High Performance Homes President Speaks at Capitol Hill Sustainable Building Policy Forum
---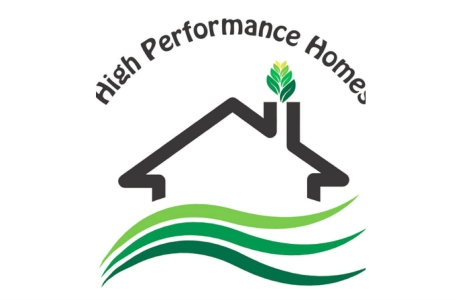 July 31, 2015
Kiere DeGrandchamp, president of High Performance Homes, LLC was a lead speaker at the Sustainable Building Policy Forum at the 18th Annual Congressional Renewable Energy and Energy Efficiency EXPO in Washington, D.C. earlier this month. DeGrandchamp told Forum attendees that innovative, high-performance building technologies are leading the future of the housing industry and presented an overview of the design, technologies, stringent standards, and exceptional value high-performance homes bring to owners, the environment and the economy, urging Congress to support policy decisions that extend existing and create new financial incentives for buyers of high-performance homes. 
DeGrandchamp outlined the High Performance Homes comprehensive package of high-performance building design and technologies. Aspects of the home include a tight building envelope built with structurally insulated panels, a geothermal heating and cooling system, DOW POWERHOUSE solar shingles, energy-efficient appliances and advanced indoor air quality systems. A smart home technology package is also included in all of the homes, enabling energy monitoring and complete heating, ventilating and air conditioning control, as well as remote control of lighting, thermostats and security from any smart device. DeGrandchamp also detailed the benefits of high-performance homes built to the DOE Zero Energy Ready Home Program Requirements to create a more healthful environment, improved comfort and ultra energy-efficiency. 
This year's Congressional Renewable Energy and Energy Efficiency EXPO brought together 46 organizations showcasing a cross-section of renewable energy (biofuels/biomass, geothermal, solar, water and wind) and energy-efficiency technologies. The morning program featured members of the U.S. Congress and throughout the day speakers discussed – in person and via live webcast – the role sustainable energy technologies can play in meeting America's energy needs. 
As Congress, the Administration, the business community, environmental advocates and individuals search for options to stimulate the economy and "green jobs," as well as ways to address issues of national security, higher energy costs, increased reliance on energy imports and the environmental threats associated with energy consumption, the EXPO helped address the role that sustainable energy technologies might play. This included not only the technical aspects of renewable energy and energy-efficient technologies but also related issues such as economics; jobs potential; environmental benefits; current and near-term market potential; model programs in the public and private sectors and institutional, financial and legal barriers.