Homeowners Voice a Shifting Sense of Home Value in New Study
---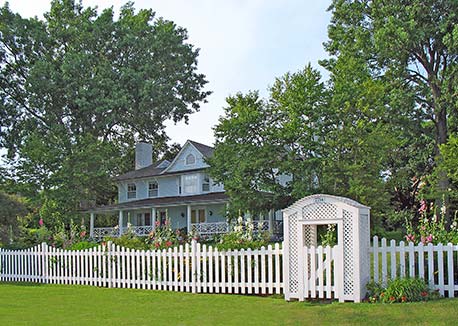 May 5, 2015
Berkshire Hathaway HomeServices, part of the HSF Affiliates LLC family of real estate brokerage franchise networks, released results of its first quarterly Homeowner Sentiment Survey showing that people's perception of home value in the post-crash era runs much deeper than standard measures of price and location. Today's property owners and prospective homebuyers define value in broader terms of personal confidence in their housing investment and how a property will meet their family needs now and in the future.
"Homeowners today seem to have a longer-term perspective for their properties," said Gino Blefari, HSF Affiliates CEO. "Owners are telling us a home is more than its price tag, and they're placing more value in a home's intrinsic qualities of wealth building, safety, satisfaction and a place to raise a family."
As housing markets across America continue their steady recovery and with home equity rising for many, homeowners have increasing options. A large majority of owners (89 percent) expressed satisfaction with their home and current living situation; about a third said they've considered selling their home in the near future. Those selling their homes seek properties that better fit their changing lifestyles and life events, among other reasons.
Home-value perception varies through the lenses of different age groups. Boomers and Gen Xers embrace homeownership first as a "smart, long-term investment." By contrast, Millennials are "thinking in the now" about real estate, placing highest priority on the "ease of a purchase decision," including the ability to close quickly on a property, secure financing and afford monthly payments. Of homeownership's benefits, Millennials want a place they're proud to show family and friends; they value a community with great schools, and they seek locations encouraging healthier lifestyles. They also want a lively neighborhood: 61 percent of Millennials said it's important to live in a neighborhood with a variety of trendy dining and retail options.
"As Millennials become a larger part of the home-buying market, their preferences become better defined and seemingly more traditional," said Stephen Phillips, president of Berkshire Hathaway HomeServices. "We have always believed there is more similarity than difference among home-buying groups, and this new data seems to support that view."
With an eye toward enhancing long-term value, 88 percent of current homeowners say it is important to update or renovate their home over time, and they want improvements that stress energy efficiency and eco-friendly systems and materials. More than 60 percent of current homeowners favored "green" improvements even before kitchen, bath and flooring projects