Homes For Our Troops and Rev-A-Shelf Welcome Sgt. Robert Barber Home
---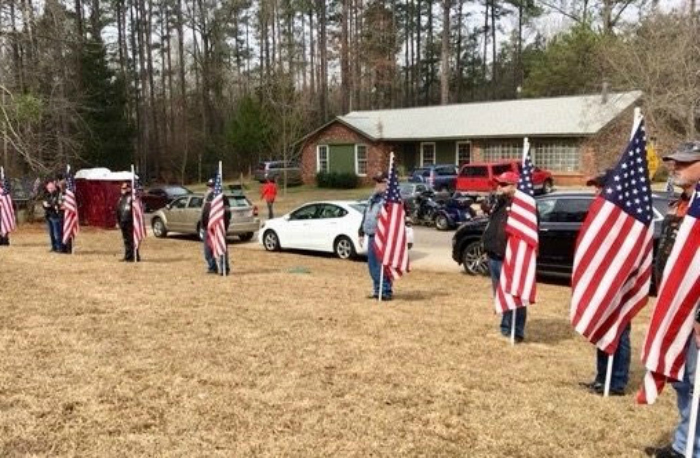 March 2, 2017
Homes for Our Troops and Rev-A-Shelf's Independent Representative Bill Bair from Bair Marketing welcomed Sgt. Robert Barber and his family to their new home on Saturday, February 18 in Chapin, South Carolina.
"It was a really good event. There were a lot of emotions from all the veterans present and I genuinely appreciated seeing them attend this event," said Bair. "I am impressed with the Homes For Our Troops organization, and Rev-A-Shelf can be proud of their commitment to this group."
Sgt. Barber also relayed his appreciation to Rev-A-Shelf's contributions.
"There's over 100 complete adaptabilities in my home, like pull-down cabinets, wider doorways, and pull-down rods in the closets," said Barber. "Pretty much everything in the house has some sort of thought put into it regarding the need for accessibility."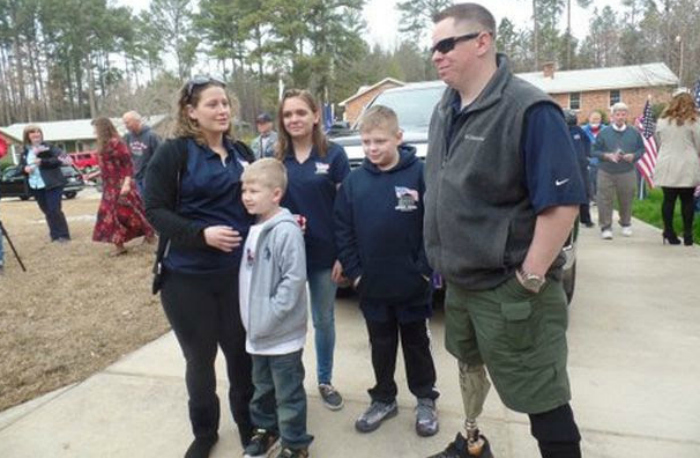 While conducting operations with the 133rd Military Police Company in Khost, Afghanistan, Barber was injured on June 20, 2012, after a suicide bomber set off an improvised explosive device. His right leg had to be amputated. He is medically retired and now wears a prosthetic on his right leg and a brace on his left leg.