Houzz Acquires IvyMark to Help Designers Run their Businesses
---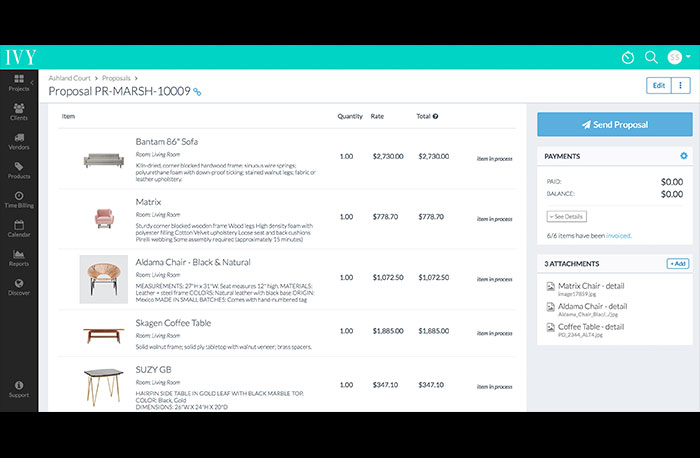 February 6, 2018
Houzz Inc. today announced the acquisition of IvyMark, a startup that has built a business management tool and engaged community for interior designers and other home design companies. IvyMark's platform enables interior designers to run their entire business more efficiently — from sourcing products, creating estimates, and sending invoices, to managing vendor purchases and more.  
More than 1.5 million active home renovation and design professionals in over 65 categories – including more than 200,000 designers worldwide – use Houzz to showcase their work, build their brands and reach new clients. The addition of IvyMark's platform will enable Houzz to also provide home professionals with tools that will help them run their businesses more efficiently, effectively and profitably.
"IvyMark has built an incredible platform and team that align with our mission of providing the best experience for home renovation and design, by helping design professionals manage their business," said Alon Cohen, Houzz co-founder and president. "We are excited to bring the power of IvyMark's software and community to more professionals."
Cofounders Alex Schinasi and Lee Rotenberg launched IvyMark in July 2016 with the mission to modernize the way interior design firms run their business. IvyMark quickly gained traction within the interior design community, signing more than 2,400 design firms in just over a year.
"We're delighted to join forces with Houzz, a natural fit for IvyMark when it comes to innovation, culture, and user base," said Lee Rotenberg, IvyMark cofounder. 
"Houzz will allow us to continue on our mission of modernizing the way interior designers do business, while introducing Ivy to a massive audience and opening the door to new opportunities," said IvyMark cofounder Alex Schinasi.