Houzz Annual State of the Industry Report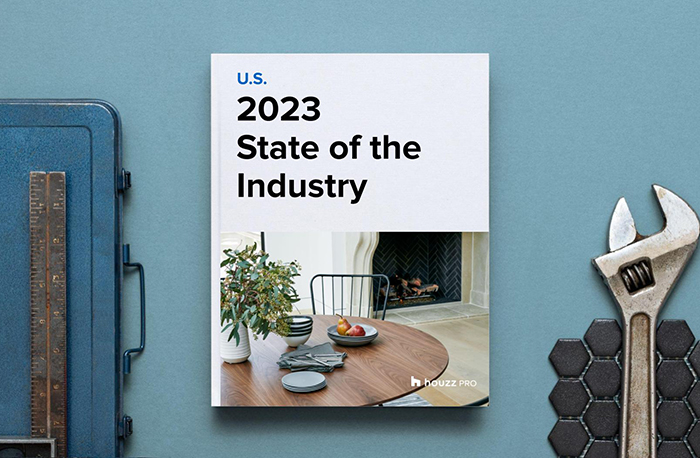 February 24, 2023
Houzz Inc. has released the 2023 Houzz U.S. State of the Industry. The report provides an outlook on 2023 and review of 2022 performance for residential renovation and design businesses based on data reported by more than 2,000 professionals in the Houzz community. Companies across industry sectors have a confident outlook for 2023, with at least half anticipating this will be a good or very good year (50% to 56%). Businesses expect the demand for their services to increase, along with revenue and profits, albeit at a much slower rate of growth than they experienced last year. This follows lower revenue growth in 2022, compared to the four-year high reported in 2021. 
"The home renovation and design industry experienced remarkable growth in recent years, however that growth rate is unlikely to continue in the current economy," said Marine Sargsyan, Houzz staff economist. "The findings from the 2023 Houzz State of the Industry reflect tempered optimism among professionals, who expect their businesses to experience slowed revenue growth and face headwinds from increased costs of doing business.
"In the short-run, the Houzz Q1 2023 Renovation Barometer finds that confidence in business performance among professionals in the construction sector is stronger compared to the last quarter of 2022. That said, businesses also report shorter backlogs across the industry compared to a year ago, though they are still longer than pre-pandemic levels."  
According to the Houzz Q1 2023 Renovation Barometer, the backlog indicator, which reports wait times in weeks before a company can start work on a new, midsize project, shows shorter backlogs than a year ago at 8.3 weeks for the construction sector and 5.3 weeks for the architectural and design sector, compared to 11.4 weeks and 7.9 weeks, respectively. However, wait times across both sectors are longer than pre-pandemic levels (5.4 weeks and 4.6 weeks, respectively).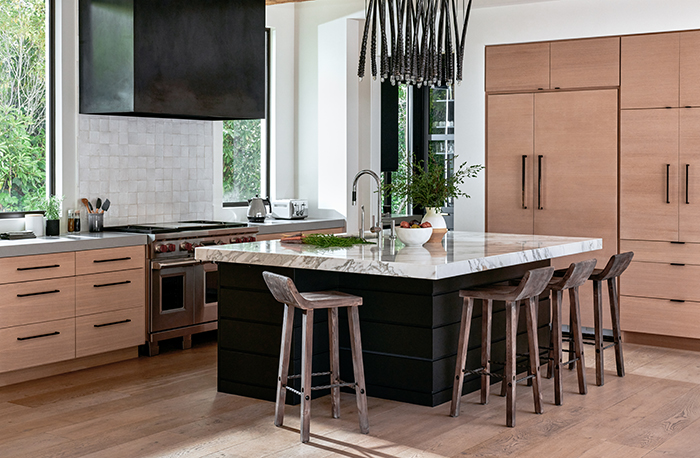 2023 U.S. State of the Industry: Major Findings
A positive forecast for 2023: More than half of residential construction and design companies on Houzz predict that 2023 will be a good or very good year (50% to 56%). Interior designers are the most optimistic (56%), followed by design-build firms and general contractors (54%, each). 
Optimistic expectations for revenue and profits

: More businesses among all seven industry groups surveyed are expecting increases in revenue and profits in 2023 than those expecting decreases. Among construction businesses, slightly more general contractors expect revenue growth (49%) than do building and renovation specialists and design-build companies (both 44%). Architects, in line with their overall outlook for business in 2023, have conflicting views on anticipated business performance as nearly equal shares expect increases in revenues (33%) and profits (33%) as decreases (33% and 34%, respectively). 

Revenue growth continues at tempered rate: This year, businesses across all industry sectors are anticipating the slowest revenue growth of 0.3% to 6.1%, since 2018 (6.9% to 12.3%). Decorating specialists are most bullish with expected revenue growth of 6.1% on average this year. Construction businesses (general contractors, design-build companies, and building and renovation specialists) anticipate growth of less than 3% for 2023 (2.9%, 2.3% and 1.3%, respectively). Actual revenue growth in 2022 did not meet expectations, likely due to the unusually high performance the year prior. 
Increased demand anticipated: More businesses in six of the seven industry groups believe that demand for their services will increase (21% to 32%), rather than decrease (12% to 20%). Specialty decorators are the most confident (32%), followed by interior designers and landscaping and outdoor professionals (26%, each).
Hiring mirrors revenue growth: Many residential renovation and design companies continued to hire employees in 2022 (13% to 31%), but fewer companies overall increased staff compared with 2021 (18% to 34%). Design-build firms continued to lead the industry in hiring at 31%, followed at a distance by general contractors (21%).
Costs of doing business continue to rise: More firms in all of the industry groups cited an increase in the cost of doing business versus those citing a decrease. For 2022, 70% to 92% of firms reported an increase, compared with 64% to 93% in 2021. However, while product and material costs continue to lead as the number one cost driver, the share of businesses reporting this as the most significant driver fell by 15 to 29 percentage points.
Product and material availability and volatility improve: The availability of products and materials was less of a concern in 2022, compared with 2021, with only three groups citing it as a top three business challenge. Price volatility continues to pose a challenge, however the sentiment was less widespread than in 2021 (down by 20, 9, 13 and 9 percentage points among general contractors, design-build firms, building and renovation specialists, and landscaping and outdoor professionals, respectively).
The complete 2023 Houzz U.S. State of the Industry report can be found here.