Houzz Study Reveals Home Renovation Professionals Optimistic about Market Growth
---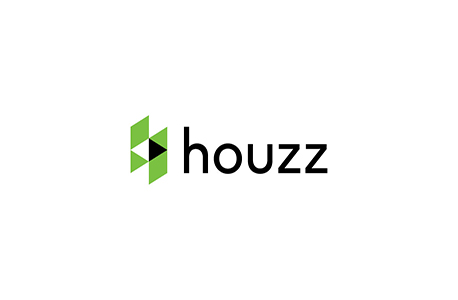 April 23, 2015
Houzz released today the Q1 2015 Houzz Renovation Barometer, which tracks confidence in the home renovation market among industry professionals.

The Q1 2015 Barometer posted strong quarter-over-quarter gains in market confidence for architects, general contractors and design-build firms (11-15 percent) and landscape/outdoor professionals (26 percent), with moderate gains for interior designers and building/renovation specialties (three to six percent). Index scores of 71 or higher were posted across all company types, up from 61 or higher for Q4 2014. The positive sentiment among industry professionals is fueling continued optimism for Q2 2015.
"The Houzz Renovation Barometer gathers input from a variety of professionals, from the design community, to contractors, to landscape specialists, offering unique insights into the health of the industry on the whole," said Nino Sitchinava, principal economist at Houzz. "As we continue into 2015, our community of home remodeling professionals are consistent in their optimism for the growing willingness of homeowners to invest in their homes."
The high Barometer scores for Q1 2015 reflect that significantly more firms are reporting quarter-over-quarter gains than declines in business activity. The positive momentum of Q4 2014 bolstered market confidence, and the seasonal uptick was in demand at the end of the winter months. Home renovation professionals across all industry sectors expect this upward trend to continue, reporting high confidence for quarter-over-quarter improvements in Q2 2015 (74 or higher). General contractors and those in landscape/outdoor specialties expressed particular optimism in the future of the market (82 or higher).

Confidence Bolstered by Improvements in All Three Key Activity Indicators:
The Barometer posted high quarter-over-quarter scores across market sectors for all three of its components: number of new inquiries (73 or higher), number of new projects (72 or higher) and size of new projects (66 or higher). However, confidence in year-over-year improvement in project size is somewhat weaker than Q4 2014.

Year-Over-Year Gains Continue:
Confidence in the growth of the market persisted in the first quarter of 2015, relative to the same period in 2014. The Barometer posted high year-over-year readings of 73-80, comparable to the year-over-year scores for the previous quarter (74-80).
Record Winter Impacted Business Activity in the Northeast, But Not Optimism:
Weather conditions in Q1 impacted professional confidence in quarter-over-quarter market improvements in the Northeast, as evidenced by lower Barometer readings for this region (63 or higher) relative to other regions (71 or higher). However, optimism among Northeast professionals for Q2 is high, in-line with that of other regions (75+ versus 73+).
The Houzz Renovation Barometer study is conducted quarterly and presents analysis of responses to an online survey sent out to a national U.S. panel of architects, interior designers, general contractors/remodelers, design-build firms, and building/renovation and landscape/outdoor specialties.