How AI Will Revolutionize the Home Renovation Process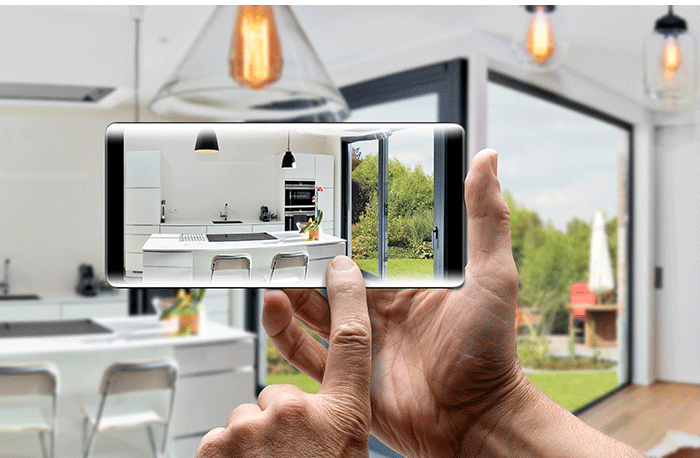 June 3, 2022
There's no question that artificial intelligence (AI) will continue to transform the architecture, engineering and construction (AEC) industry – eventually automating the most laborious aspects of the pre-construction process. Given the tight real estate market and supply-chain disruptions at every turn, there is little to no room for mistakes in the home renovation process. For example, incorrect measurements can equal months of setbacks as customers wait for cabinetry, countertops and/or appliances.
The tech world is beginning to understand these pain points and is looking for innovative ways to simplify the home renovation process for homeowners and designers. Using 3D scanning technology, AI can provide accurate measurements and actionable insights to inform current conditions. But what does this actually mean? Technology today – and in the future – will automate the tedious tasks a renovation project requires. This accelerates the development of plans and alleviates some of the heavy lifting for general contractors as it tees up the plans for them, making their jobs easier. New innovations have found a way to remove human error and provide real-time costs and project timelines.
Let's walk through the steps of what the home renovation process now looks like:
Measure & Plan. Once measurements are taken of the space, a detailed plan is created for a general contractor, which is usually a two- to three-week manual process. This plan will include measurements of the current space and outline electrical and plumbing details.
Designing a New Space. Using the existing room as a kickoff point, a new design and layout is and approved. Now the fun starts – tiles and appliances are selected, and the client chooses to update their dated 1950s kitchen to an open concept. The general contractor puts plans in motion to knock down walls and purchase necessary materials.
Renovation Begins. After weeks of unforeseen supply-chain delays, all the materials are eventually acquired, and the renovation finally starts.
Renovation Is Stalled. The contractor alerts the client that the wall they wanted to take out is load bearing and an extra cost will be incurred to support it. The initial measurements were incorrect, so not enough tiles were ordered and now the project is set back an additional three weeks.
Relieving Headaches for Homeowners & Pros
What seemed like a straightforward renovation is now taking months longer and costing thousands more dollars than expected. So how can technology help? With the proper AI tools, many of the issues typically discovered weeks into the process can now be spotted from the beginning. As opposed to manual measurements and handmade plans, 3D scans offer just as much if not more detail, provide accurate measurements and shed light on the building's current conditions. These scans take half an hour to complete and are ready to use within days, cutting down on project timeline by weeks, therefore cutting labor costs and allowing contractors to take on additional projects. Using technology to generate layouts, plans, renderings and construction documents, the client can better visualize their budget, allowing for greater cost control upstream of the processes and determining their needs and wants before they move forward.
Not only does AI technology save time and money because of its accuracy, but it also eliminates waste – something that is increasingly on the minds of AEC professionals and consumers everywhere. With one-time accurate measurements, there are fewer mistakes or order changes. Gone are the days of throwing away access cabinets because the wrong order was placed.
Helping Professionals Step Above the Competition
This cutting-edge technology also benefits architects and designers as it allows them to spend time on what really matters: flexing their creative muscles and working with clients to ensure their renovation dream becomes a reality. With more accurate and transparent information upfront, AI tools set these professionals above their competition. By cutting time on manual tasks and constant back and forth with any issues that arise, clients are happier because the process has been streamlined and transparent. Additionally, AEC professionals can now spend the bulk of their time presenting creative design ideas rather than dealing with rote work.
Integrating technology into design is a learning curve, but when fully embraced, AI can open possibilities. For designers, ideas that were once before swept under the rug because of time or budget constraints can now be actualized. By having the architectural codes and construction standards baked into the layouts being produced, the extra hours of work do not need to be paid for by the client, and the minutiae are all accounted for.
Ian Jaffrey is the founder and CEO of renovation company Skipp, 
Photo credit: pbombaert/Adobe Stock