Hulu Premieres "House of Ali" Design Show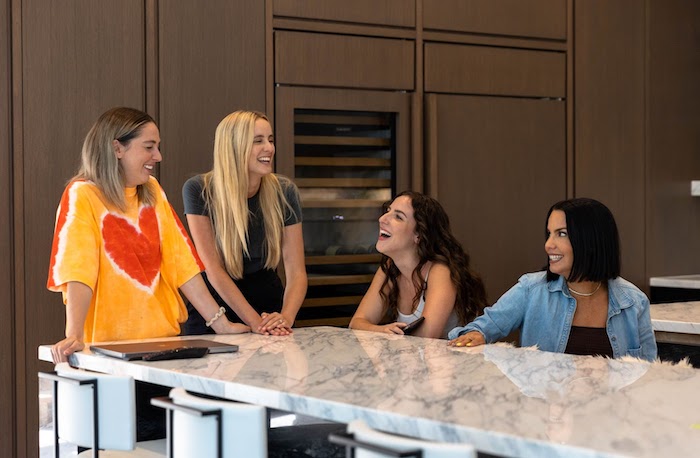 August 20, 2023
Hulu Premieres "House of Ali" Design Show
This article was originally published on August 20, 2023; it was updated on August 31, 2023.
This month, Hulu has officially unveiled its new design docuseries "House of Ali" which provides an inside look into the electric life of luxury interior designer Ali Budd, president and creative director of Ali Budd Interiors. Ali and her team pull back the curtain to reveal the decor and difficulties behind the million-dollar renovations that have put her on the map. Unlike many other unscripted programs, each cast member is a genuine employee of Ali Budd Interiors, and each homeowner is an ABI client who is familiar with, and trusts Ali's work. "House of Ali" sheds light on a drama-free group of talented women who build each other up while working under the many pressures of the design industry.
"I am beyond grateful to Hulu for allowing me into the homes of their viewers," said Budd. "At the onset of this project, I promised myself, for better or worse, I would be 100% myself and I'm extremely proud of what we have done. I hope everyone watching feels inspired, whether creatively or from an entrepreneurial perspective. It's been important for me to convey that women can support and love one another in business, and hope that viewers enjoy this incredibly real and authentic look into the world of luxury interior design."
Filmed over the course of two years, this first season provides an exclusive and unscripted look into Ali's hilarious personality, creative process, innovative ideas and unique design inspirations. As each of its eight episodes unfold, the Hulu audience truly gets to know Ali, her all-female firm and fun-loving roster of subcontractors who are responsible for designing some of North America's most bespoke and luxurious homes. Not only is this team tasked with massive design jobs in challenging environments – from island terrain to inclement weather, but they also learn what it takes to build a supportive design crew, capable of navigating any renovation and creatively exceeding their clients' expectations.
Ali, a fierce problem-solver and natural leader, has spent years mastering the art of home design, as well as life within her own home. A mother of three, Ali also gives viewers an inside look at her loving relationship with her family, including her mother, aunt and husband.
"House of Ali" exclusively streams on Hulu in the U.S., and will also air internationally and on HGTV Canada in late 2024.
Photo by Corus Studios