ICFF Talks Returns to New York
---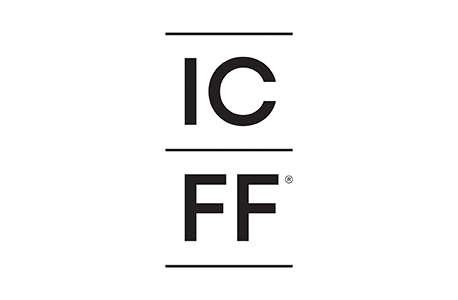 April 13, 2015
Each year, ICFF brings together innovators and top designers from around the world to participate in ICFF Talks. This year's line-up on May 16-19, 2015, at the Javits Center in New York, includes topics on innovation in materials, the rise of connectivity in design, new design approaches in color and style for residential, hospitality, contract and luxury retail environments.
"ICFF Talks were designed to stimulate the creative conversation between designers, brands and industry leaders," said Kevin O'Keefe, ICFF Event Director. "Always varied and timely, this year's talks touch on what inspires, how inspiration is applied in materials and how both combine with color, texture, and style to achieve stunning results across the design channels and in a fast developing new market."
Talks schedule on Saturday, May 16:
A decade of launching design careers: A Reflection with Bernhardt Design
Explore the search and discovery of emerging new talents, the inspirations, the challenges overcome and unique achievements in design that brought the finalists to ICFF Studio over the years – and in some cases catapulted them into amazing success stories and even stardom.

Fine Art- Decorative Art: A Cross Pollination with Studio Printworks and Kiki Smith

For seven years the New York based wallpaper firm Studio Printworks has collaborated with some of the world's great contemporary artists to create fine art wallpaper. These artists include Kiki Smith, Rob Wynne, Michele Oka Doner, Mark Fox, Shahzia Sikander, assume vivid astro focus, Christopher Makos, Paul Solberg and others. Join the discussion with artists, curators and Studio Printworks president Dennis Shah and design director Temo Callahan. A demonstration of hand-screen wallpaper printing will be featured.
Talks schedule on Sunday, May 17:

Design Intelligence presented by Laufen
Design moves in a field of tension between art, architecture and emotion. In the case of the bathroom space, the products are serious – almost part of the architecture, and strongly connected to the building itself. Successful design is defined by sustainability, functionality and importantly lasting aesthetics, as they are not easy to change with fashion changes. To understand the process of bathroom design involves not only the properties of the materials used, but also the production processes and know-how of the manufacturer. Join Marc Viardot, director of marketing and products for Laufen, and internationally acclaimed architect and designer, Roberto Palomba as they explore the intelligent integration of people, materials and production processes so that high-quality, emotional and functional bathroom spaces arise.
Evolution; Designing tables by CKR with Cleasson Koivisto Rune

The office's design work spans from jewelry to large buildings – and more than 30 unique tables. Represented in Sweden, Japan, France, Germany, U.S. and Uruguay, their architectural language has been called 'the epitome of the aesthetics of the new millennium' (Paola Antonelli, Design Curator at MoMA). Their furniture and product designs have been produced in Sweden, Finland, Denmark, Belgium, Germany, England, Italy, U.S. and Japan. Claesson Koivisto Rune are the subject of five biographical publications, and their works appear in some 130 design/architecture books. Join CKR in this lively discussion on table design.

Talks schedule on Monday, May 18:

Brazil: A Fresh Perspective
Join Lauro Andrade, founder of DW – São Paulo Design Weekend, and three of Brazil's leading designers, brothers Sergio and Jack Fahrer of São Paulo, and Costa of Rio de Janeiro, and Carlos Junqueira, founder of ESPASSO, the NYC showroom specializing in modern and contemporary Brazilian furniture, as they discuss the latest Brazilian design trends, the international design market, and how culture and sustainability are influencing design.

Connected: Materials in Design with Material ConneXion's Dr. Andrew Dent
From the clothes that we wear, to the offices in which we work, to the homes in which we live, we are seeing a definitive move toward 'Web 2.0' and 'the internet of things'. Connectivity has seeped into all aspects of our lives, and the rise of this connected way of living is more present than ever in the architecture and design community.
From smart home products to technologically savvy architectural solutions, we explore the latest materials that are enabling this trend. Join materials expert Dr. Dent, who oversees libraries in New York, Milan, Cologne, Daegu, and Bangkok, an online database of over 5,000 materials, for this interactive discussion.

Leading New York Voices in Commercial Design presented by Contract Magazine

John Czarnecki, editor of Contract Magazine, will moderate as three leading New York-based architects speak frankly about design today in the commercial world. Gain insight into the design drivers in healthcare, educational, government, big-box retail sector and more.
"The designers will discuss process, from collaborating with clients to executing beautiful, innovative, and healthy interiors," said Contract Editor in Chief John Czarnecki, Assoc. AIA, Hon. IIDA. "They will offer insights on how hospitality is influencing the design of other commercial interiors, how designers meet client expectations in an increasingly competitive environment, and how excellence in design is achieved without compromising the creative process with the pressures of time and budget."

Talks schedule on Tuesday, May 19:
The Museum of Art & Design: Presents Design and the Hand with Jennifer Scanlan, MAD Curator
Women in the midcentury often collaborated with industry, in an era when a "handcrafted look" warmed the rigorous geometry of modernism. This panel of established and emerging designers, company owners and scholars of design history considers parallels with today's design field, in which "handmade" has become a marker of good design.
For a complete ICFF Talks schedule, visit www.icff.com.