Inflation Reduction Act 2022: The Climate Bill's Impact on Residential Design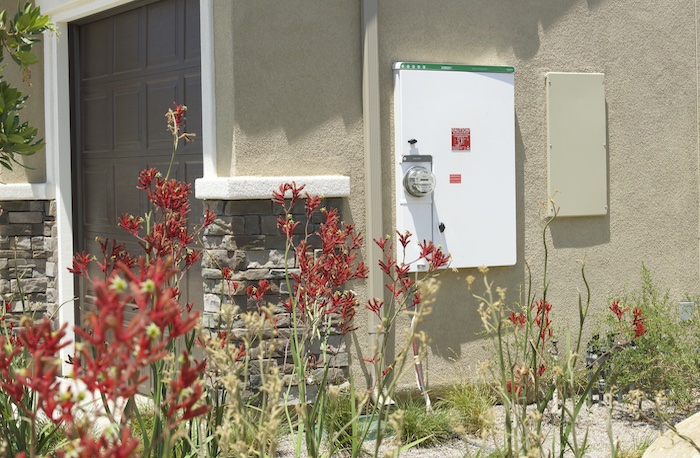 September 2, 2022
The recently passed $430 billion Inflation Reduction Act (IRA) marks a critical moment in the fight for climate change. The bill will make it considerably more affordable for Americans to purchase clean technology, including incentives and tax credits that address investing in more innovations such as energy monitoring and electric vehicles (EVs). The legislation ultimately encourages environmentally friendly home improvement efforts that reduce consumers' carbon footprint while also providing opportunities to offset the costs of clean technology.
The Domino Effect of the Inflation Reduction Act
With this new legislation, we will see a spike in the already rising popularity of smart, sustainable homes as consumers invest in smart home tech to monitor their energy use and set goals to reduce and save on utility bills. As demand for clean technology in homes becomes more prevalent and as connected living becomes a more affordable undertaking for homeowners, many industries will see a direct impact on their work.
As consumers look to take advantage of the IRA's new incentives, those in the residential design field will inevitably find themselves incorporating smart home technology into projects more frequently, identifying new ways to integrate these technologies into their designs.
With interest rates on the rise, the U.S. housing market is starting to slow down, and consumers are now more likely to stay in their current home. They'll look to invest in new technology rather than spend time and resources looking for a new home. As a result, residential design professionals will be tasked with finding innovative ways to incorporate smart home tech to update those existing homes rather than starting from scratch.
The Evolution of Smart, Sustainable Homes
Residential design teams may remember that smart homes were once defined by a video doorbell or an Alexa speaker. Today, smart, sustainable homes are so much more – they are fully connected energy management ecosystems with a common purpose of driving efficiency. Smart electric panels serve as the core of these connected environments enabling components to communicate with one another and with the homeowner, allowing consumers to monitor and manage energy use, reduce utility costs, and power their homes more sustainably.
As a result, the work of residential design professionals has transformed to meet the needs of these connected ecosystems. Homeowners and homebuilders are already beginning to include smart, sustainable technologies as a standard, and with the Inflation Reduction Act, the growing demand for greener home automation will bring architects and designers together.
The Implementation Process
At the planning stage, design professionals will need to incorporate smart wiring, dedicated spaces for smart panel systems, and sensor placements to facilitate remote control of appliances. Designs should reflect an integration of house activities and spaces with technology, embedding smart devices and household items into a home's infrastructure in a way that's unobtrusive and maintains a clean, sleek aesthetic.
Designers should also be prepared for an influx of retrofit requests that require them to develop innovative ways to update old structures with new technology. With less intrusive solutions, such as wireless technologies and smart outlets that raise the bar on aesthetics, ease of installation, and connectivity, designers can utilize these solutions without putting function over style.
What Does the Future Hold?
The Inflation Reduction Act is a historic step toward a greener future. Its massive energy-related funding aimed at high-tech solutions incentivizes sustainable practices and acknowledges the fight against climate change. By making clean technology more affordable, homeowners will be able to prioritize residential energy efficiency, while the work of designers will increasingly center around partnering with architects and homeowners to deliver well-planned, quality designs that integrate smart, sustainable home innovations.
—By Christy Roth, director, offer management, software, Schneider Electric