Innit Acquires Shopwell and Plans Launch for 2017
---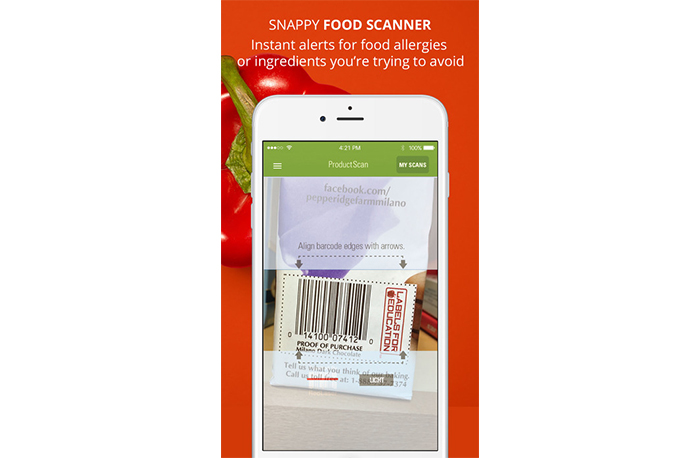 February 23, 2017
Innit today announced it has acquired ShopWell Labs, Inc., a personalized food discovery platform. The ShopWell services will continue to operate and will ultimately be integrated into the Innit connected food platform which is scheduled to launch later in 2017. The combined solution will empower consumers with advanced, personalized features spanning the entire food lifecycle – from meal planning, shopping and preparation, to automated cooking on smart appliances.
Based on the combined platform, Innit will offer connected food retail API services to provide personalized nutrition and cooking information to retailers and food brands that wish to enhance their consumer experience.
The ShopWell mobile app, which has been downloaded over 2.5 million times, provides consumers personalized nutrition recommendations, allergy alerts and detailed ingredient analysis for a wide variety of foods. Consumers can now let the food do the talking by scanning a product label, searching a database of over 400,000 products or connecting their store loyalty card to automatically track food purchases and receive curated recommendations. Location-based services tailor the ShopWell experience to the user's preferred retailer and home environments.
"ShopWell has long been a leading authority on personalized nutrition. We're integrating their unique capabilities into the Innit Platform to provide consumers with inspiration and confidence at every stage of selecting and preparing food," said Eugenio Minvielle, president and founder of Innit. "Personalization of food and nutrition is at the forefront of our strategy and ShopWell brings powerful integration with retail and food information to help users eat and live better."
"Together, ShopWell and Innit can empower consumers with personalized food information as they plan, shop, prepare and cook," said ShopWell investor Chuck Templeton, managing partner of S2G Ventures and founder of OpenTable. "As the global food market becomes digitized, Innit's platform is positioned to become the operating system for healthier and more convenient cooking."
Connecting Retail to the Smart Home
Many sectors have already been transformed with advanced technologies and digital platforms, including automotive, music, photography and commerce, but the $21.5 trillion global food & beverage industry has lagged behind. However, technology triggers including IoT, advanced sensors and machine learning are driving a wave of digital innovation in food, enabling key advances in food safety, freshness and flavor, sustainability, health and wellness and consumer food preparation.
For food retailers, the pace of change has accelerated with trends such as mobile device usage in stores, meal kits, on-demand delivery and automated replenishment cycles in the home. Retailers are increasingly looking to digital innovation initiatives to keep up with shifting consumer behaviors and expectations. ShopWell has become a trusted partner for retailers that want to help customers align purchases with their health and nutrition goals and preferences. Now, with Innit's advanced retail API services, retailers can enhance the consumer experience at the store shelf, within the home and throughout the entire cooking process.