James Hardie Launches New Website for Trade Professionals
---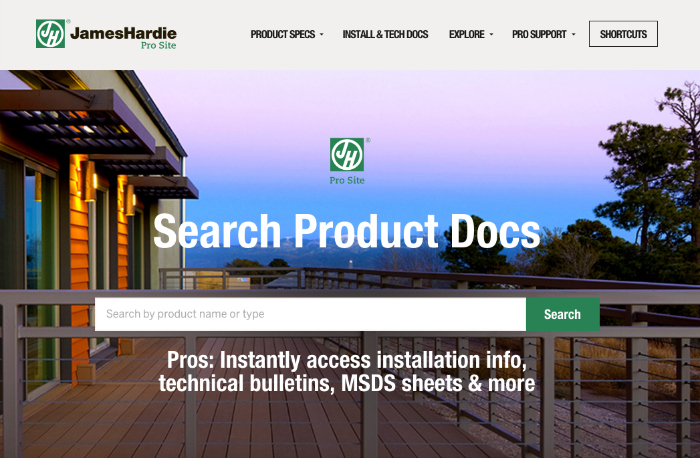 January 24, 2017
James Hardie Building Products Inc. has announced the launch of its new website, JamesHardiePros.com. The site is a resource designed to provide contractors, architects, builders, installers, dealers and other industry trade professionals with the information they require to efficiently service their customers.
The James Hardie Pro Site provides easy access to technical documents, product specs and installation best practices. The site also allows users to search by product, document type or geographical region to quickly locate the information they need. It is intended to guide, inspire and inform the trade audience through every phase of the exterior design and installation process. Furthermore, professionals can use the website to receive a complete list of the distributors and dealers nearest to them, as well as the full range of James Hardie products available in their area.
"Just like our products, we want our trade professionals to be ready for anything, and we feel this new website sets up our customers for success," said Sean Gadd, chief marketing officer at James Hardie Building Products. "The tools provided on the site are engineered to help industry professionals design and build better and more efficiently so they can offer the very best to their clients."
JamesHardie.com will continue to provide design inspiration and product information to homeowners who are interested in re-siding their home or building.