Jenn-Air Takes Center Stage at Architectural Digest Home Design Show
---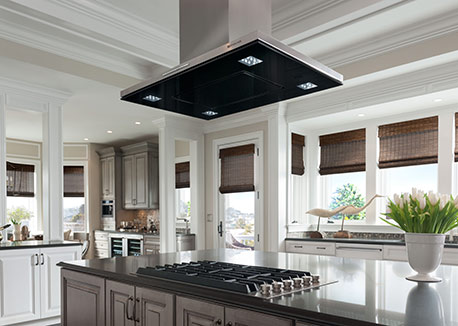 March 19, 2015
Working with The New York Times and Architectural Digest, Jenn-Air will host a "Who's Who" of the design world at the Jenn-Air Master Class Studio, a kitchen-themed presentation stage at the Architectural Digest Home Design Show (ADHDS), taking place March 19-22, in Manhattan.
In addition to sponsoring the show and designing the stage's kitchen set, Jenn-Air will exhibit an extensive collection of appliances, including its first connected wall oven; the brand's first 30-in. duct-free downdraft ranges; and a 30-in. induction range.
Additionally, Architectural Digest is sponsoring the "Jenn-Air Designed to Inspire" sweepstakes, offering a chance for one person to win a complete suite of Jenn-Air appliances and a selection of kitchen products curated from the pages of the magazine.
On Thursday, March 19 from 2:00-3:00 p.m., as part of a special "Trade Day" preview, Jenn-Air general manager Steve Brown will join a panel discussing "The Art & Science of Sourcing the Kitchen." Moderated by Hal Rubenstein, author and founder of design firm Hal Rubenstein & Associates, the panel also will include Thom Filicia, author and founder, Thom Filicia, Inc.; interior designer Steven Gambrel; and Kate Bailey, national showroom manager for Ferguson.
Jenn-Air also is working with Architectural Digest to create a series of 12 videos designed to help those redesigning or renovating their kitchens navigate the process. Show panelist Thom Filicia is among the experts contributing to the series.