Karndean Designflooring New Branding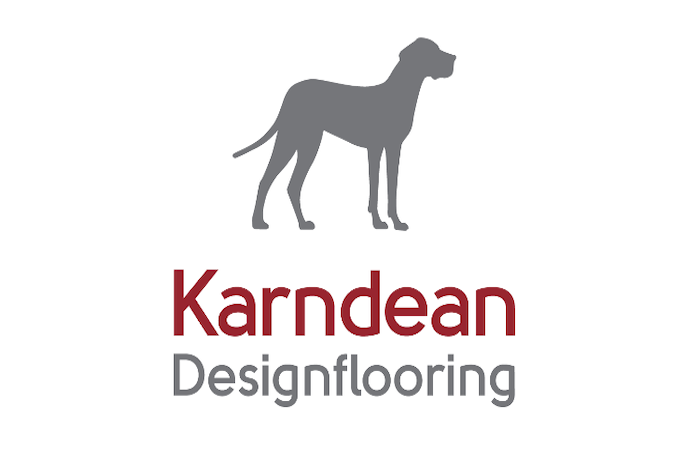 June 22, 2022
In business for nearly fifty years, luxury vinyl specialist Karndean Designflooring is giving its consumer and retail-facing brand identity an updated look and feel. The new look can be seen in the company logo, brand color palette and greater emphasis on Smokey the Great Dane, a staple in the brand logo since the company's beginnings in 1973.
"This refresh stems from our drive to push the boundaries of design in luxury vinyl flooring, our family culture and our belief that everyone deserves a Karndean floor in their home," Karndean Designflooring director of marketing Jenne Ross said. "Still recognizably Karndean Designflooring with the use of our signature red color and Great Dane, but with a fresh injection of our company culture and personality."
Karndean Designflooring began in the United Kingdom when a flooring installer with a passion for great product design created a small business from his family home. The original Karndean team worked out of that house for several years and the family's trusty dog Smokey made frequent appearances in meetings. For the family and the company's early employees, these years bring back many fond memories. Today, Smokey embodies the shared qualities of a Great Dane and Karndean floor – unmistakable, protective, dependable, loyal and a pillar of the household.
"Smokey is now an even more integral part of our visual branding, adding personality and warmth to our marketing," Ross said. "This new look affirms who Karndean Designflooring has become over the last fifty years, while retaining the core company values and purpose on which we were founded."