KBIS 2015 Innovation Booth Awards to Honor Brand Displays
---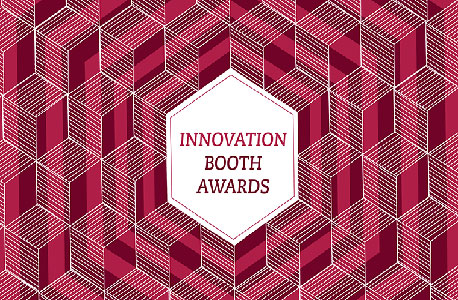 December 22, 2014
The best brands in kitchen and bath will come together to showcase their latest designs Jan. 20-22 at the Kitchen and Bath Industry Show (KBIS), which will honor the top booths in the KBIS 2015 Innovation Booth Awards.


Judging is based on Wow Factor, Messaging, Education, Engagement and the Unexpected and Unprecedented. Exhibitors are invited to enter the competition at www.kbisinnovation.com. Entries will have their entire booth judged throughout the show by a juried panel of representatives from the National Kitchen & Bath Association (NKBA), KBIS and elite professionals in the kitchen, bath and display design industry segments, including Modenus BlogTour Las Vegas participants.
"The overall look of the space, the materials being distributed, the media playing inside the space, marketing through social media platforms and giveaways should all tie in with the look and feel of the space," explained Deanna Kuhlmann-Leavitt, booth designer and owner of Kuhlmann-Leavitt, Inc., when asked what makes a winning space. Social media and the use of fabric have also been successful in booth designs.
According to Mitchell Mauk of Mauk Design, lighting is a key feature in an innovative booth. "You can have a great exhibit, but if the lighting is bad it doesn't matter; the overall presence of the exhibit just looks awful," he said.
Mauk also explained that finding innovation often means going the opposite way of a trend and designing a booth that stands out from the crowd. "We actually try to distance ourselves from trends because you end up being copied that way and looking like every other exhibit," he added.
Booth submissions will be accepted until Jan. 9, 2015, at no cost to enter. The spaces will be judged during the show on Jan. 20, 2015, and winners will be announced on Wednesday, Jan. 21, 2015, at 11 a.m. on Center Stage in the NKBA Booth. All winners will receive post-show promotional benefits on KBIS.com, the KBIS Digital Pressroom and across KBIS social media channels. The first place winner will receive a special innovation award. To submit your company's booth, click here.