KCMA Welcomes J Eberle Woodworking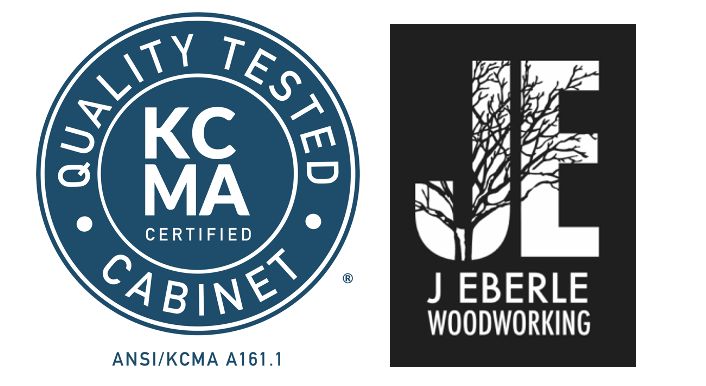 August 26, 2023
The Kitchen Cabinet Manufacturers Association (KCMA) has announced J Eberle Woodworking, the Watertown, N.Y. woodworking company, is now a member of the association, the leading non-profit organization founded in 1955 to representing companies who manufacture cabinets, bath cabinets, or other residential cabinets and key kitchen and bath industry suppliers. The announcement was made by KCMA CEO Betsy Natz.
"J Eberle Woodworking is most welcome because their focus on sustainability in the cabinetry for homes they create fits perfectly with our association's values," Natz said. "KCMA represents all members, large and small. There are numerous benefits to joining KCMA, including conventions with speakers, plant tours and networking with other companies and suppliers. Committee involvement rounds out the KCMA experience – and we are very happy to welcome J Eberle Woodworking,"
"We at J Eberle Woodworking believe that we have been given an opportunity to serve people. We have a physical ability to create wood products, but our main objective is to serve," said Joseph Eberle II, owner. "We're looking forward to being active with KCMA and their great members."
J Eberle Woodworking offers a variety of products, including kitchen and bath cabinetry, casework, custom finishing, hardwood live edge sales and more. Cabinet door styles offered include slab (solid wood or ply material), flat panel (solid wood or ply material), raised panel (solid wood), and applied moldings (generally used with flat panels but occasionally with raised panel doors).