Kitchen & Bath Brands Doing Good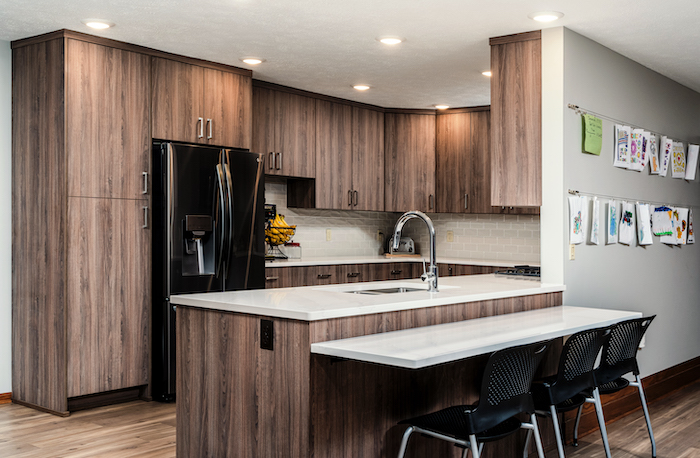 August 28, 2023
Kitchen & Bath Brands Doing Good
From healthcare causes to educational opportunities, here's a look at how some kitchen & bath brands are doing good and giving back to the community.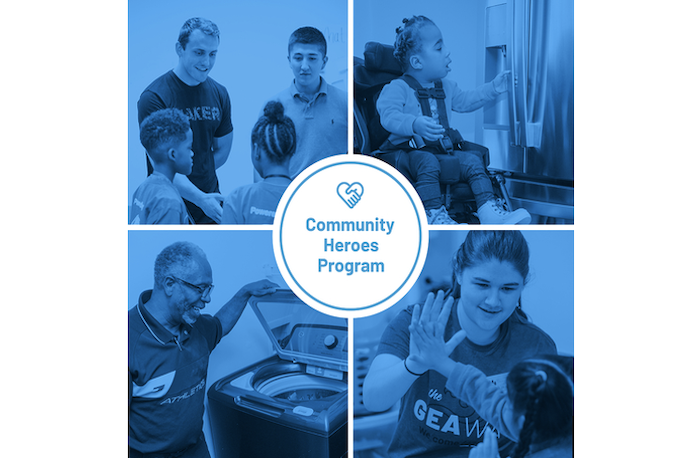 GE Appliances, a Haier company, announced today the launch of the GE Appliances Community Heroes program. Owners of GE Appliances products and all consumers are invited to nominate nonprofit organizations in their communities whose mission can be advanced by receiving a new appliance to aid their work in preparing and serving food, laundering clothes, and helping with other services that address critical needs of people in their communities.
"People across America provide help to their neighbors when they need it most," said Kevin Nolan, president & CEO of GE Appliances. "Our consumers know the volunteers at local union halls, social service agencies, and community centers who use their own resources to help their neighbors when tragedy strikes, or someone experiences a personal loss. It's the everyday community heroes who make sure kids are fed when parents or caretakers are at work, or who help people who are unhoused have hot meals or clean clothing. We want to recognize these great people for their commitment to their communities and make it easier for them to do even more."
The program, modeled on a buy-one, give-one, or one-for-one model, will allow owners of new GE Appliances products to nominate a nonprofit organization of their choice to receive donated appliances to support the organization's mission and services. A winning nonprofit will be chosen every month.
"We're powered by inspiration, innovation and the commitment to serve our consumers, our customers and our communities," said Katina Whitlock, senior manager of community engagement. "The Community Heroes program allows us to support those who like us, see the world through the lens of possibilities and who create things that make life better in their neighborhoods."
Product owners may submit nominations at www.geappliancesco.com. Nominees must be a 501(c) charitable organization in good standing that values inclusion.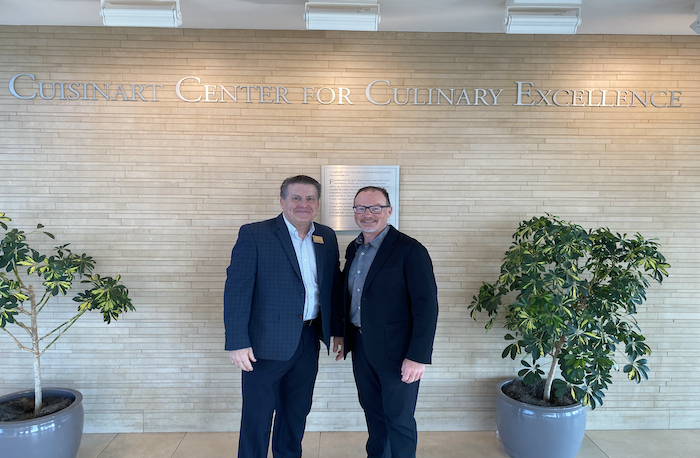 Hestan – the brand celebrated for bringing the award-winning innovations of its commercial appliances to the residential kitchen – is excited to announce its latest partnership with Johnson & Wales University to establish the Hestan Kitchen Laboratory in the College of Food Innovation and Technology.
The new kitchen laboratory, which opens in August, will feature a custom suite in the color Prince, one of 12 Hestan signature colors, and a variety of professional refrigeration and cooking units, including French tops, charbroilers, open burner rangetops, planchas and other specialty products.
"The relationship between Hestan and Johnson & Wales University is one I truly value," said Eric Deng, co-founder and president of Hestan Commercial Corporation. "I look forward to this collaboration and any future endeavors to better further the culinary education of students at the university."
Since 2018, Hestan has worked with the university and provided a variety of professional appliances, both commercial and residential, for its culinary programs. On the Harborside campus, four dual fuel ranges with ventilation are featured in the Food, Innovation & Design Lab, and a commercial suite is available for students at the Cuisinart Center for Culinary Excellence. Hestan also has a commercial kitchen on the university's Charlotte campus in the Academic Center.
This latest collaboration honors Hestan's continued effort to invest in the future of students pursuing a career in culinary arts, and offers the opportunity for students to work with the same revolutionary culinary power and performance found in America's most acclaimed restaurant kitchens.
"As we celebrate half a century of excellence in food education at Johnson & Wales University, we are so pleased to have industry partners like Hestan to ensure our students have access to top-of-the-line equipment," said JWU Chancellor Mim L. Runey, LP.D. "We look forward to unveiling the new space in time for the upcoming fall semester."
Stanley Cheng, founder of Meyer Corporation and Hestan Commercial Corporation, was recognized as a hospitality and entrepreneurship industry leader, and awarded an honorary doctorate degree from Johnson & Wales University in May 2022, delivering the commencement keynote speech during the undergraduate studies ceremony.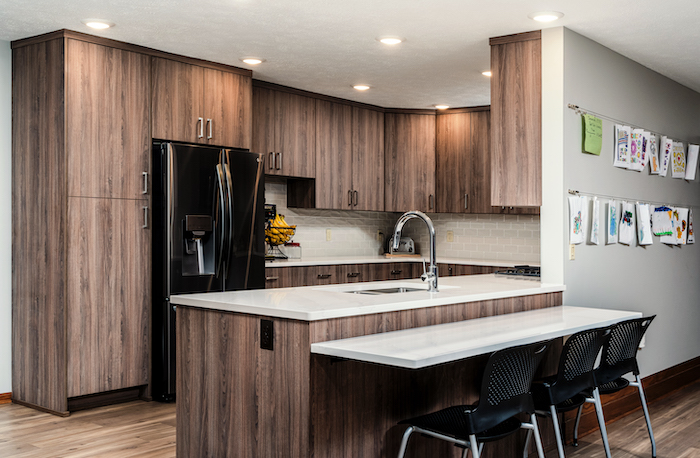 David's House Ministries was founded in 1987 by Pastor Jay and Lois DeBoer, whose son was born with significant disabilities. Recognizing that there might come a day when they would no longer be able to care for their son, and recognizing that others in the community were likely facing similar challenges, they decided to create a group home where their son and others in similar situations could live independently while receiving the care and support they needed.
David's House Ministries opened its first adult foster care home for 10 men with varying disabilities and a small handful of staff in Wyoming, Mich. It has since grown to encompass five homes with 52 residents and more than 70 staff members. The homes provide residents with opportunities to work jobs in the community, take college courses and visit new and exciting places. They also allow families to have peace of mind as they enter new stages of life.
The group homes are invaluable to the communities they serve, but like all homes, they need upkeep. So when one of the homes, built in the 1970s, needed a new kitchen, Todd Wilde of Ascent Fine Cabinetry reached out to REHAU to help with the project. Known as a highly durable surface that exudes the calming elements of nature, RAUVISIO terra soft, textured HPL was a perfect fit for the project, and REHAU was delighted to donate the necessary product to allow for the much-needed kitchen update.
Inspired by the forest and part of the surface line's Midday collection, RAUVISIO terra Harvest Walnut was selected for the kitchen doors and drawer fronts because "We wanted a REHAU laminated product in lieu of real wood for the durability factor," Wilde says. With their authentic wood look and feel, the double-sided and seamless engineered wood cabinet doors weave the softness of the forest floor with the resilience of an ancient tree, adding a calming ambiance that meshes well with David's House Ministries' mission of providing homes that bring peace and joy to their residents.
Kristie Koning of Kristie Koning Design was called in to update and rework the kitchen design, with Dan Vos Construction serving as the contractor for the project. Koning notes that the primary goal was to make the space work better for the residents and staff, recognizing that the kitchen would need to be used by multiple people, some with limited mobility.
"We opened up the kitchen by removing the existing partial wall and doorway," Koning explains. "This allows more people to use the kitchen at the same time. We also redesigned the kitchen to function more efficiently for the residents and caregivers by relocating the refrigerator, range and dishwashers for a better workflow."
She says when she first visited the home to get a feel for the space, she noticed how important the interaction was between the residents and their caregivers. "So creating a space that allowed for more time in community together was really important to my vision for the design. Now, while someone is working at the range, there is a view of the dining area, which allows caregivers to engage with residents while preparing meals."
The design is clean and simple – no glass or wire mesh – and Wilde feels this clean-lined look is well-suited for a hard-working kitchen. "The old space was very tight in general, which made it difficult to get residents in the kitchen in a wheelchair or walker. The new space is much more open and accessible," Wilde says.
He points out that designing for a special needs population means special considerations must be taken. For instance, an LVT product that is specially designed to withstand the weight of wheelchairs was chosen for the flooring. "This prevents wheelchairs from leaving 'crush marks' or 'trail marks,' he notes.
But while functionality was at the top of the kitchen wish list, aesthetics weren't forgotten either, with the rich walnut look and texture of the vertical grain making a stylish statement in the space. Wilde says, "We appreciate the realistic appearance of the Harvest Walnut. As custom cabinet makers, having a durable product that is also visually pleasing is very important to us."
Koning adds, "I wanted the space to have depth and warmth, which is why we chose the Harvest Walnut color. We kept the counters and backsplash tile light to complement and contrast with the wood-look cabinets. I'm proud of this kitchen design; it elevates the home and will provide a timeless and functional space for years to come."
The countertops are a durable, low-maintenance quartz that holds up to heavy-duty use, resisting heat, stains and scratching. As a non-porous material, it's also hygienic, which is increasingly important in the wake of the pandemic. Wilde also commented on how well the REHAU product complements the beautiful countertops.
Wilde is excited to have been part of this important project, noting, "The caregivers who will be using this kitchen to help prepare meals for the residents at David's House are truly special people. They have such compassionate hearts and really care for the residents. We are thrilled to be able to help them make a difference."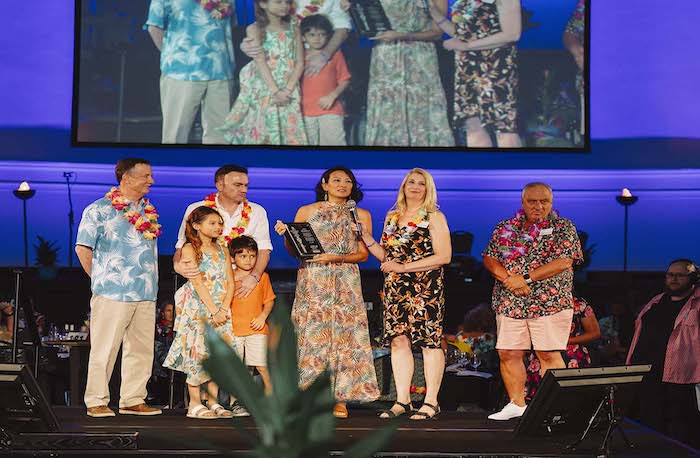 Created by their 9-year-old daughter to help The H Foundation support cancer research, WAC Lighting co-CEOs Dirk and Shelley Wald are asking the lighting and design community to support the Skylar Wald Let's Beat Cancer Fundraiser. Skylar survived a courageous battle with cancer after her diagnosis at three months old and now she wants to help other children. For many years, WAC and other lighting businesses have supported The H Foundation's efforts in leading the way to a world without cancer and supporting basic science cancer research on behalf of the Robert H Lurie Comprehensive Cancer Center of Northwestern University, one of the top cancer programs in the country. Skylar's fundraiser was motivated by having her personal story shared when Dirk and Shelley received the 2023 Rick Wiedemer Guiding Light Award at the 2023 Goombay Bash, the annual fundraiser of The H Foundation, which was held recently at Navy Pier in Chicago.
In 2014, Skylar was diagnosed with neuroblastoma. At first, the pediatrician thought she had pneumonia. "She was having such a hard time breathing when they discovered a massive orange-sized tumor on her chest x-ray," explained Shelley. "It had grown so large it pushed her little heart below the ribcage and left her millimeters to breathe through. The doctors said we were very lucky as she could have passed in her sleep."
"The doctor said our back is against the wall; we'll have to do chemotherapy immediately," explained Dirk. After a month of chemotherapy given as emergency treatment, doctors were able to sedate her for a biopsy which resulted in a resection. "Ultimately, we were very fortunate, and it was a successful surgery," Dirk concludes. Since Skylar's surgery, she has been cancer-free.
Today, "Skylar is nine years old," continues Shelley, "She is so smart, and she has so much determination, grit, and resourcefulness. She is super creative, and has a natural talent for style and color." Skylar designs necklaces and bracelets with real semi-precious gemstones and markets them herself. A custom piece she donated sold for $1,000 during the Goombay Bash auction.
During the Walds' acceptance speech, Shelley spoke about their niece Kendal Lividini who was diagnosed with ALL Leukemia at four years old, but since there were no FDA-approved drugs for kids, for three years her parents and doctors had no choice but to give her chemotherapy formulated for adults. Kendall beat that leukemia, but after ten cancer-free years she was diagnosed with AML, a secondary cancer doctors believed to be the direct result of the toxic treatment she had received before. Sadly, Kendal passed from that horrible disease. Years later when Skylar needed treatment, the only option was to give her the exact same toxic medicine as Kendal received.
"Why don't we have more options to care for our kids?" Shelley asked. "Because only four percent of federal funding goes to pediatric cancers. That is why thoughtfully-directed, private funding resources are so important to seeing the change we need. As parents, you never think this can happen to your kid, but it happens more often than you realize. Skylar was very lucky; not all are."
To learn more, visit the Skylar Wald Fundraiser Page to learn more. "Dirk, Shelley, Skylar and their family epitomize what the guiding light is about," said John Rot, President of The H Foundation. "What I learned from this family is giving, leadership, how you can influence people, and how true friends can come together can make a difference."