Kitchen & Bath Brands Doing Good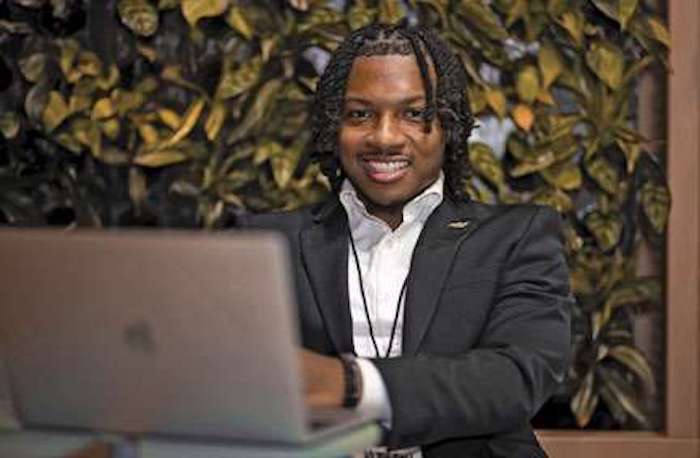 May 2, 2023
This article was originally published April 17, 2023; it was updated on May 2, 2023 and May 16, 2023.
With the advent of spring – a time of renewal – it's a great chance to share some good news about kitchen and bath brands that are doing good and paying it forward.
Kitchen & Bath Brands Doing Good: Bemis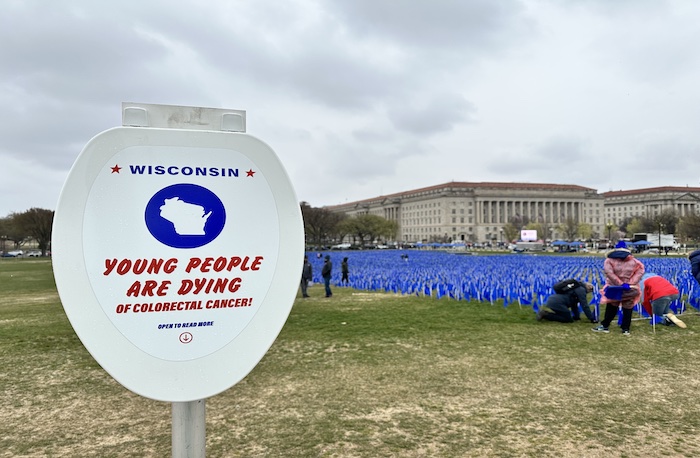 Bemis Manufacturing Company, a leading manufacturer of toilet and bidet seats, teamed up with leading advocacy organization Fight Colorectal Cancer (Fight CRC) for March, Colorectal Cancer Awareness Month, for the second year in a row.
The family-owned manufacturer donated 100 toilet seats that were displayed on the National Mall in Washington, D.C., as part of Fight CRC's Call-on Congress, an event where colon and rectal cancer survivors, caregivers and loved ones from all over the U.S. unite to make their voices heard. As part of the installation, each seat displays an awareness fact or statistic about the disease, which is the second-most fatal cancer in the U.S.
The seats were surrounded by more than 27,000 blue flags on the National Lawn, each symbolizing a projected case of colorectal cancer in someone under age 50 by the year 2030.
Fight CRC hosted the second installation for colorectal cancer on the National Mall to gain attention from lawmakers about the fact that colorectal cancer is projected to be the No. 1 cancer killer among those ages 20-49 by 2030. There is an urgency to fund more research to uncover groundbreaking treatments to save lives.
"We are honored to support the second iteration of this event to bring awareness to the fight against colorectal cancer," said T.J. Stiefvater, vice president of marketing for Bemis. "Virtually everyone has a relative or friend who's been impacted by this disease. We feel strongly about shining a light on it and helping raise awareness about what can be done to alleviate the suffering it causes."
Contrary to what most people believe, colorectal cancer is not an "old man's" disease. One in 23 men and one in 26 women will be diagnosed with this type of cancer in their lifetime. In 2023, the American Cancer Society estimates 153,020 people will be diagnosed with colorectal cancer in the U.S., and 52,550 people will die from the disease.
68% of deaths from colorectal cancer could be prevented with timely screening. Bemis's home state of Wisconsin is the 39th deadliest state for colorectal cancer. In this state alone, 2,650 new cases are estimated to occur in 2023, with 880 deaths estimated.
IAPMO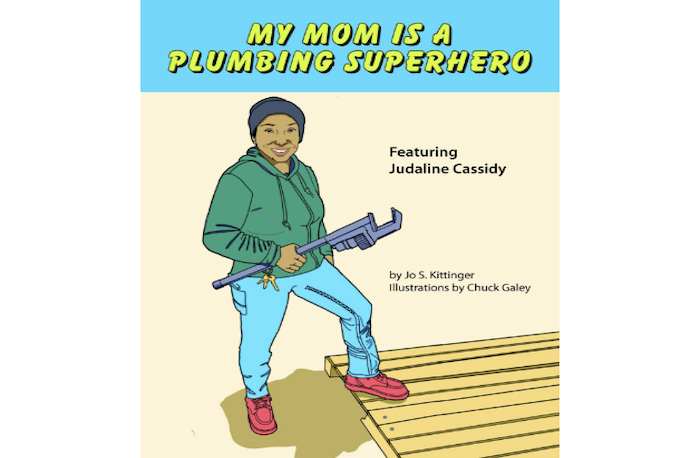 When was the last time your favorite superhero used powers to ensure you have safe drinking water and proper sanitation? The International Association of Plumbing and Mechanical Officials (IAPMO) is leading the charge to spotlight the real-life superheroes who protect our everyday lives by launching a new children's coloring book. "My Mom Is a Plumbing Superhero" is the first children's book focused exclusively on women plumbers, lifting up their contributions to public health while aiming to shift perceptions of plumbing careers.
As a kitchen and bath brand doing good, IAPMO partnered with real-life superhero plumber Judaline Cassidy, a proud member of Plumbers Local Union No. 1 NYC, founder of Tools & Tiaras, and one of CNN's "Champions for Change." Inspired and guided by Cassidy's 25-year career, "My Mom Is a Plumbing Superhero" creatively brings to life what it's really like to be a plumber building a modern hygiene infrastructure.
"All of us at IAPMO are inspired by Judaline's career journey and her message that plumbing careers are not gendered. Rather, it is about having the best plumbers to improve the way we live," IAPMO CEO Dave Viola said.
The book illustrates how plumbers work on advanced water technologies to mitigate the effects of drought and natural disasters. The helpful nature of plumbers comes to life with illustrations depicting the work of service plumbers. The book also portrays women installing and maintaining medical gas systems.
"People need to know that plumbing is not just clogged toilets," Cassidy said. "Clean water, steam heat, beautiful fixtures, gas lines – the pipes and systems that rely on my craft are in homes and buildings everywhere. My work is not only essential to daily life. My work saves lives."
Only 2.1% of plumbers are women, according to 2021 data from the Bureau of Labor Statistics.
"The bottom line is that we desperately need more plumbers and, therefore, must find creative, unique ways to fill this shortage," Viola said. "Collaborating with Judaline is the perfect opportunity to convey to young girls and women — as well as career counselors, youth leaders, and parents — that plumbing careers are purposeful, meaningful, and lucrative."
Cassidy founded the nonprofit Tools & Tiaras as part of her mission to show girls and women that Jobs Don't Have Genders™. A native of Trinidad and Tobago, Cassidy has broken barriers over the last 25 years advocating for equity for women in the trades. She was one of the first women accepted into Plumbers Local 371 Staten Island, NY; the first woman elected to the Examining Board of Plumbers Local Union No. 1 NYC; and ushered in the first Women's Committee within her union, becoming its first president.
The 32-page book is available as a free PDF download, and qualifying organizations may order printed quantities from IAPMO at cost.
Kitchen & Bath Brands Doing Good: LG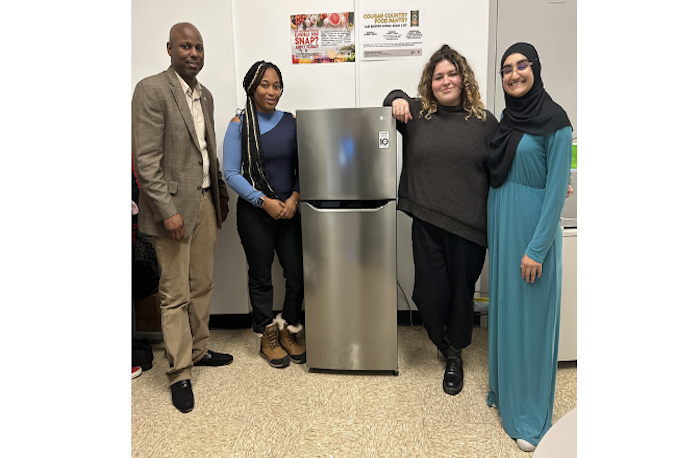 Swipe Out Hunger, the leading nonprofit addressing student hunger, has joined forces with tech giant LG Electronics USA to help provide healthy meals to more than 500,000 college students struggling with food insecurity. LG, a kitchen and bath brand doing good, is working with Swipe Out Hunger to help raise awareness about student food insecurity and to ensure that food pantries on campuses across the country have refrigeration to store healthy foods.
Research shows that one in three college students experiences food insecurity.* Many students on- and off-campus rely upon their campus food pantries to provide much-needed resources throughout the school year. Swipe Out Hunger says 29 percent of its campus pantry partners do not have refrigeration. A third of them cited lack of funding as the reason there is no refrigeration on campus.
Campus refrigerators provide access to nutritious foods that help students stay focused on their studies and maintain active lifestyles, according to Swipe Out Hunger's executive director Jaime Hansen. The refrigerators have "grab and go" meals, beverages, cooking staples, and access to fresh proteins and produce.
LG Electronics is providing 120 refrigerator-freezers to 60 campuses in Swipe Out Hunger's network. In addition to providing refrigeration for food pantries, the ENERGY STAR® certified LG refrigerators help conserve energy, thus supporting sustainability goals of many colleges and universities.
LG will stock these fridges with healthy and nutritious food for these campuses' communities, while providing grants for an additional 40 colleges and universities to upgrade their current campus refrigerators. In total, this alliance will serve meals to 500,000 college students across the United States.
"LG's collaboration with Swipe Out Hunger will transform the nutrition and availability of food for students experiencing hunger today and in the future," said Hansen. "Access to fresh, nutritious food options will help students achieve their higher education goals."
"We are truly grateful for the support from LG and Swipe Out Hunger. It will allow us to add perishable items to our food pantry, something that wasn't included before," said Charlyne Yue, M.S., Senior Associate Director of Student Affairs at Southwestern Law School. "Thanks to their generosity, our students experiencing food insecurity will be able to focus on studying rather than worrying about their next meal."
In light of the post-pandemic demand for campus pantries across the country, LG is inviting others to help fight food insecurity on U.S. college campuses. Starting this week, the company's electronic billboard in Times Square in New York City includes a call-to-action through a QR Code where people can join LG in supporting the good work of Swipe Out Hunger. The campaign also will be promoted nationwide via social media.
"Working with Swipe Out Hunger aligns with our goal of a Better Life for All. Beyond providing refrigerators to campus food pantries for much-needed fresh food storage, LG is proud to support Swipe Out Hunger's mission to end college student hunger," said LG Electronics USA Senior Vice President John I. Taylor.
Over the past year, Swipe Out Hunger has granted more than $200,000 to college campuses. With this additional support from LG, together they will be able to reach even more students across the country.
Kitchen & Bath Brands Doing Good: Saniflo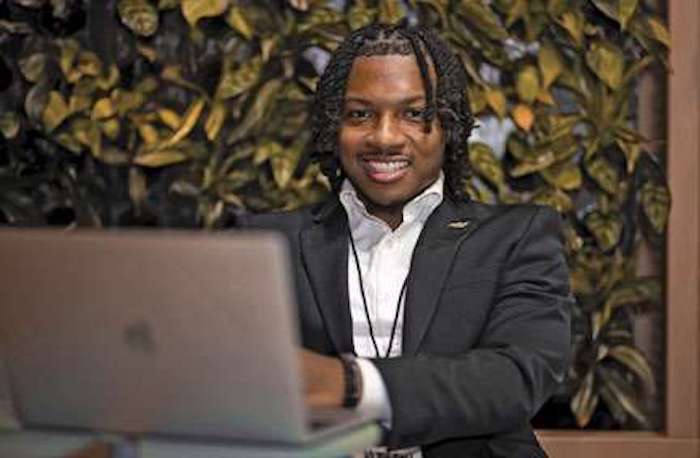 Saniflo USA, a division of Group SFA, the world leader in above-the-floor macerating and grinding toilets and drain pumps, recently donated to Thurgood Marshall College Fund (TMCF), the nation's largest organization exclusively representing the Black College Community.
"We're proud to support Thurgood Marshall College Fund, as they continue to provide opportunities for students to go to college and start a career," says Regis Saragosti, CEO of SFA Saniflo North America. "As part of Saniflo's continued commitment to social responsibility, we are fortunate to have the opportunity to contribute to incredible organizations like TMCF."
Through scholarships, capacity building and research initiatives, innovative programs, and strategic partnerships, TMCF is a vital resource in both K-12 and higher education. The organization is also a resource for larger employers seeking top talent for competitive internships and good jobs.
To date, the organization has awarded more than $300 million in assistance to its students and member schools.
"While over a third of all college students drop out before graduation, we are pleased to announce that 97% of TMCF Scholars graduate," says Harry L. Williams, President and CEO of TMCF. "Saniflo's donation contributes to that success. On behalf of the entire TMCF family, we thank them for investing in our mission and demonstrating their commitment to making a difference."
Tile Council of North America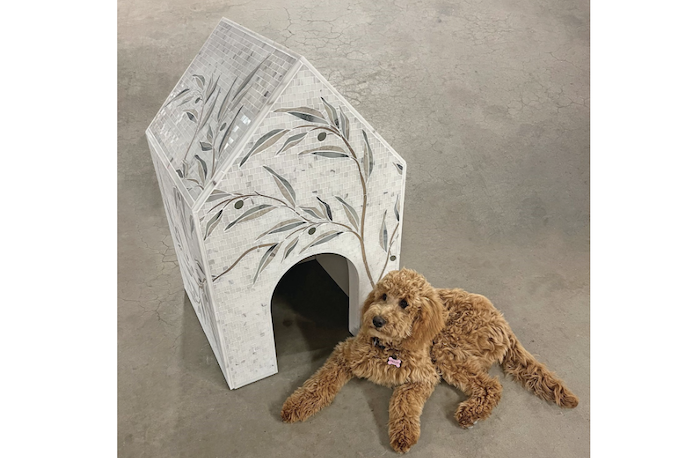 Demonstrating tile's exceptional beauty, versatility, and style, members of Tile Council of North America, Inc. (TCNA) generously donated sixteen beautifully handcrafted tiled doghouses to Florida Little Dog Rescue at Coverings 2023 in Orlando, FL.
The participating companies included AlysEdwards Tile & Stone, Anthology, Appomattox Tile Art, ARTO Brick & Tile, Casa Ceramica, Crossville, Inc., Del Conca USA, Florida Tile, Iris US, Jeffrey Court, Marazzi, Portobello America, Questech Corp., StonePeak Ceramics, Summitville Tiles and Wonder Porcelain.
The forms used to make the doghouses were custom manufactured and contributed by Wedi Corp.
"Every year at Coverings TCNA members give back to the local community through their time, talent, and tile" said TCNA marketing director, Kathy Meyer. "This year we are pleased to donate these beautiful doghouses to Florida Little Dog Rescue to support their mission to help unwanted, abused, and abandoned little dogs."
Julie Dasher Rugs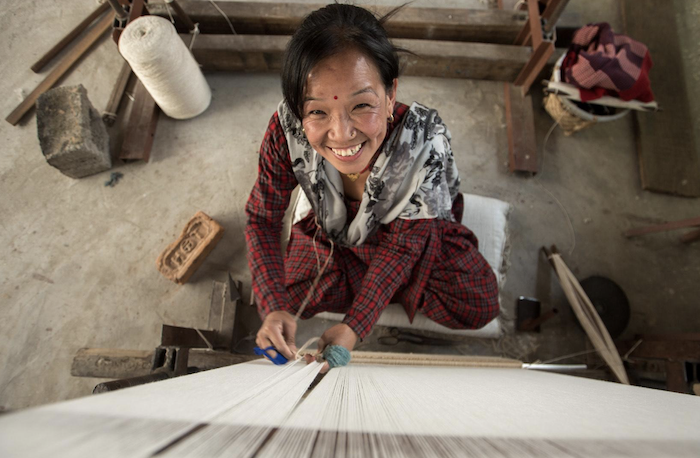 With so many decor choices in the market, what often sets brands apart are companies that offer more than the standard services and products. A client-favorite, and recent first place winner in the rug/tile/textile category for the American Society of Interior Designers (ASID) Arizona North's 2022 Design in Excellence Awards, Julie Dasher Rugs stands out amongst the crowd.
Crafted from premium-quality sustainable wool and other renewable materials from around the world, Julie Dasher Rugs are custom-designed with exceptional talent and high-touch service by Julie Dasher and her team. The one-of-a-kind rugs are then woven with care by the skilled hands of women in South Asia.
Founder and lead designer, Julie Dasher, said, "We carefully select the best wool and other sustainable fibers from around the world. The natural properties in our wool rugs help improve indoor air quality and our dyes are 100% eco-friendly Swiss Ceiba."
The company doesn't stop at sustainability. A mission at the heart of the business is to improve labor practices of the traditional, centuries-old international rug-making industry. Dasher and her team actively forge direct relationships with women weavers around the world to help better their lives and the lives of their children.
"I was in complete dismay when I first started my business in 2008. I learned that despite the artistry and skill level of women weavers, they struggle to earn a livable wage," said Dasher. "It would take 1,500 hours of labor to craft one rug consisting of more than one million knots. Our goal is to hire women weavers and purchase their rugs directly from them, eliminating unnecessary brokers and their exorbitant mark-ups in the supply chain. This places more money in the hands of the women actually doing the work."
In Afghanistan, 100% of the weavers connected with Julie Dasher Rugs are women, and wages have increased 10-25% as a result of these direct relationships. In Nepal, women weavers now comprise 60% of the company's growing workforce. Furthermore, a percentage of profits are donated by Julie Dasher Rugs to benefit Goodweave International, a non-profit organization dedicated to ending illegal child labor in the rug-making industry.
This unique relationship with women weavers paired with less than typical overhead costs also creates an attractive mark-up opportunity for interior designers that other companies aren't able to provide.
When interior designers purchase a rug from Julie Dasher Rugs, not only are they bringing a world-class sustainable work of art into their client's home or office, they are also contributing to the betterment of the lives of women weavers around the world.