Kitchen Magic Adopts Zero-Waste Initiative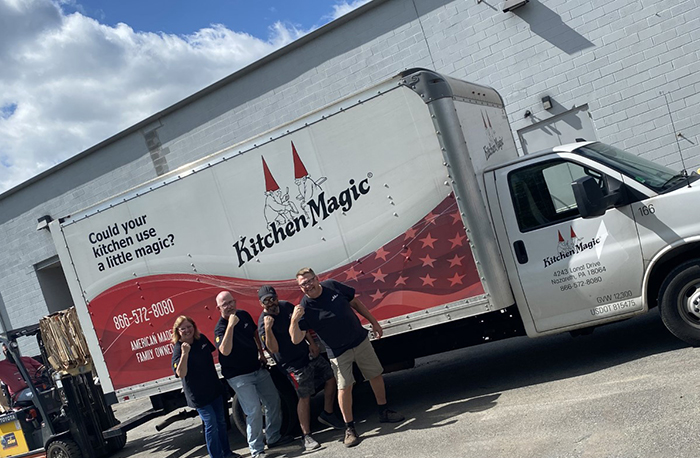 October 7, 2022
Kitchen Magic has adopted a zero-waste-to-landfill initiative, expanding its sustainability practices to further environmental stewardship. The Nazareth, Pennsylvania-based kitchen remodeling firm serving the Northeast is partnering with Pratt Recycling, a Pratt Industries company, on the new initiative.     
"We were impressed with Pratt as they provide a link in the sustainability chain," said Sandi Hanrahan, production manager, Kitchen Magic. "Paper collected produces 100% recycled containerboard and packaging solutions. Everything we do in our work and life can come down to sustainability. It's just a matter of thought and effort."  
Kitchen Magic has diverted more than 2,000 pounds of corrugated cardboard from landfills in less than 30 days in an initiative that reduces air emissions and helps save North American forests. In addition, the company instituted a sustainability practice that requires collecting all packing materials from 100% of the remodeler's kitchen projects. 
 In addition to the Close the Loop effort, Kitchen Magic has an ongoing partnership with the National Forest Foundation (NFF) in a tree planting reforestation mission. For every kitchen remodeled by Kitchen Magic, a donation is made to plant five trees on our customer's behalf.