KitchenView Centre Introduces a New Virtual Showroom Experience
---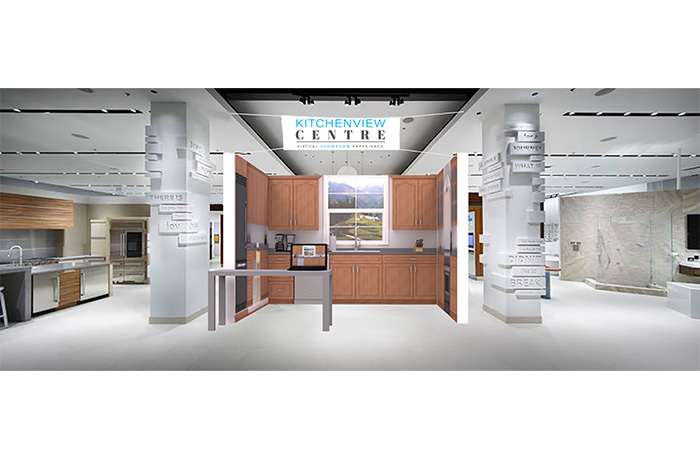 June 15, 2018
2020 catalog developer eVision has introduces KitchenView Centre. This fully installed, virtual showroom experience redefines display merchandising for kitchen retailers. In only a 10-ft. by 10-ft. space, the kitchen showroom shopper can move from looking at her kitchen on a screen, to standing in her own kitchen, in life-sized detail. There is no VR headset required. KVC enables a kitchen designer to quickly and easily load any design, from any brand of design software. This presents the exact design detail and product selections in a full room setting.
KVC also optimizes the use of photos, renderings and videos for kitchens, baths, garages and closets. KitchenView Centre was born from an idea of eVision CEO, Dan Stout. It utilizes the combination of patented software and laser optic technology, developed through collaboration with Virginia Tech University.
"KitchenView Centre will deliver significant competitive business advantage to the kitchen showroom and kitchen designer. Also KVC will exceed the shopping experience expectation of today's modern minded consumer," said Keith Wood, the director of branding and business development for KitchenView Centre.