Kohler Opens Signature Store in Torrance, Calif.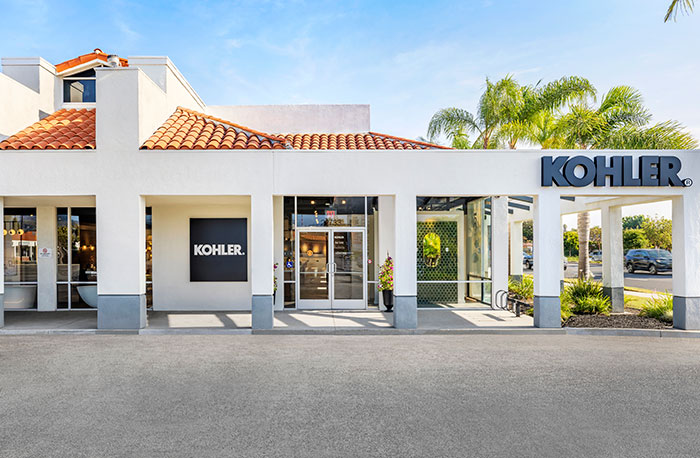 September 16, 2022
Kohler Co., a manufacturer of kitchen and bath products, expands its presence in California with the opening of a Kohler Signature Store in Torrance. Owned and operated by Hajoca, a leader in luxury plumbing, the store is the distributor's second location in Southern California, the first being in Irvine.
Located on Hawthorne Blvd. near the Del Amo Fashion Center, the new store spans more than 7,000 square feet, making it one of the largest Kohler Signature Stores in the country. A trademark of the stores is their providing homeowners, designers, and members of the trade  the opportunity to experience the Kohler Co. family of brand products for the bath and kitchen that exemplify each brands' intricate craftsmanship and dedication to sustainability.
Display products include finish plumbing fixtures, lighting, mirrors and vanities by Kohler, Kallista and Robern, as well as an offering of tile, stone and ceramics by Ann Sacks.
"The Kohler Signature Store Torrance by Hajoca offers excellence in both product and services," said Drew Lengauer, showroom manager. "In our commitment to best service our customers, we're pleased to unveil Kohler's new store design that has been modified to improve sight lines and allows for a more design-focused experience."
The space includes two suites and more than a dozen ensembles showcasing product selections across a spectrum of design styles. A more robust assortment of product allows for improved category representation. Additionally, fully functioning displays allow for visitors to experience spray technologies for the kitchen and bath and learn about Kohler's smart home products. The staff's knowledge of the extensive assortment of products on display and expertise in design can provide solutions at a variety of price points for any project. The Kohler Signature Store also offers design services including design development, product selection, and 3D renderings for homeowners needing visualization and project support.
In addition to traditional in-person services, consultants are available by virtual appointment, phone or email to assist consumers and trade professionals with their bathroom and kitchen needs. Kohler Signature Store consultants are also available for free 30-minute product consultations in-person or by requesting a virtual product consultation appointment at the store's website.