KWC America Promotes Company Veteran Glenn Maxwell
---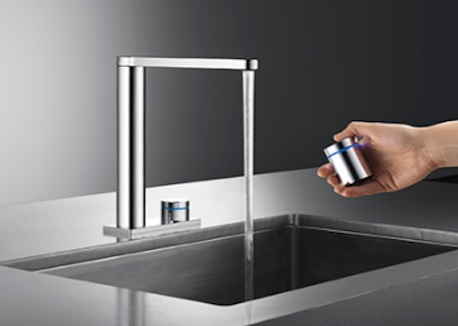 May 6, 2015
KWC America Inc. has appointed Glenn Maxwell as its new national sales director. Supporting Maxwell in KWC's newly reconfigured national sales organization will be two soon-to-be-named regional sales managers, as well as the sales and support staff at company headquarters in Norcross, Ga.
Maxwell has more than 20 years of industry experience and has served KWC as its sales director – Eastern Region – for the past six years. He will continue to be based in the Boston area.
In this newly created position, Maxwell will lead the KWC sales teams in the U.S. and Canada into a period of product expansion. The KWC brand is well known to North American designers, architects and consumers for its collection of kitchen faucets and accessories. In Europe, the brand also enjoys recognition in the bath category. Beginning with the recent introduction of the KWC ZOE line for the bathroom, KWC is launching new bath lines customized for the North American market.
"With these new products, the product-development team in Switzerland is building on its success in its home markets," said David Delle Monache, KWC president. "Glenn will drive our new bath products into the North American market with the same passion and professionalism he has demonstrated in the kitchen-sales segment since joining us in 2009."