Lakes Showering Spaces Joins NKBA Global Connect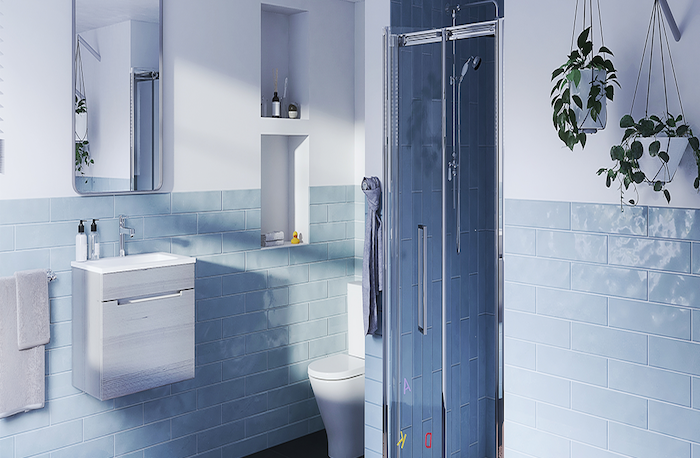 September 17, 2023
The National Kitchen & Bath Association (NKBA), representing nearly 50,000 North American kitchen and bath industry professionals and the owners of the Kitchen and Bath Industry Show (KBIS), announces its newest NKBA Global Connect program member, U.K. brand Lakes Showering Spaces.
A leading independent manufacturer and supplier of shower enclosures, doors and bath screens in the U.K., Lakes Showering Spaces was founded in 1986 by father and son team Robin and Alan Craddock. The company has built a strong reputation for designing and manufacturing shower solutions that cater to a wide range of bathroom sizes and styles, from timeless classics to sleek contemporary. Lakes also leads in glass innovation with products like PureVueHD low-iron glass, which removes the green hue found in normal glass, and AllClear, a high-tech coating that virtually cleans itself.
Continuing to expand and innovate new products and technologies, the company has garnered multiple awards, including the prestigious 'Best Bathroom Manufacturer' award for three consecutive years, presented by the Builders Merchants Journal (BMJ IndustryAwards).
Lakes Showering Spaces credits its success and growth to consistent quality and attention to detail. "Our senses of sight, sound and touch unite to define quality, and the smallest of details can make the biggest difference," said managing director Mike Gahir. "We examine every component of the shower space to ensure it embodies the highest level and feeling of quality."
The company has a customer service reputation that has earned recognition and praise from its valued customers. Scoring an industry leading 4.5 on Trustpilot, it has received feedback from customers on a number of occasions similar to this one: "…..the customer service was fantastic! Our emails were replied to immediately and the products were posted out in super quick time! Brilliant company, brilliant staff….". In addition, Lakes' unique 'no quibble' lifetime guarantee provides a comprehensive protection for purchases.
Committed to sustainability, Lakes Showering Spaces is a certified Carbon Neutral Plus company, offsetting more carbon than it creates. All of its packaging is made of 100 percent recyclable honeycomb cardboard, and all sales force vehicles are now fully electric.
"We are so pleased to welcome Lakes Showering Spaces to NKBA Global Connect," said Suzie Williford, EVP and chief strategy officer of NKBA. "We have built an outstanding program designed to help marketers navigate the vast North American kitchen and bath market, and it's gratifying to see it embraced."
Learn more about the NKBA Global Connect program here.