Las Vegas Design Center Spotlights Kitchen and Bath Brands
---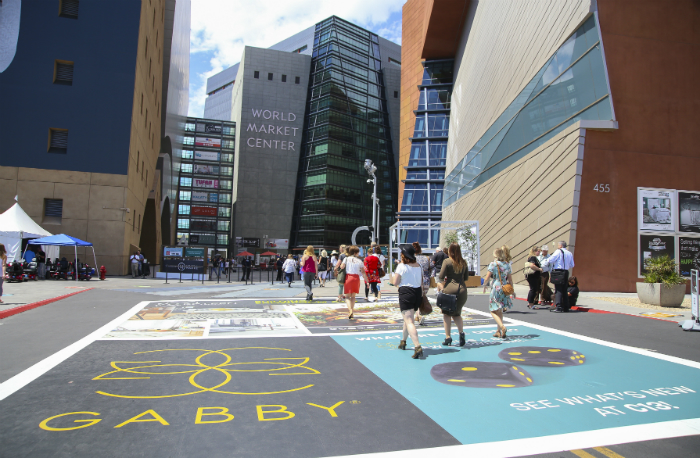 June 15, 2018
Las Vegas Design Center (LVDC) announced that four Las Vegas-based design leaders known for innovative local and national design will create a 6,000-sq.-ft. integrated kitchen and bath lifestyle showroom that will debut at the Summer 2018 Las Vegas Market. The vignettes, featuring many brands, will remain open year-round to serve as an inspirational showcase for the kitchen and bath category.
Kitchens and bathrooms are two of the most important rooms in the home, and their remodeling alone represents a $31 billion annual industry, according to the National Kitchen & Bath Association's (NKBA) 2018 Size of the Industry Report.
"With homeowners annually remodeling upwards of 1.8 million kitchens and 2.5 million bathrooms, and new home construction adding roughly 1.2 million kitchens and 2.8 million bathrooms to the marketplace, this is an industry segment designers can't afford to miss," said Lee Hershberg, vice president, Home Décor Leasing & Las Vegas Design Center.  "Las Vegas Design Center serves as a year-round resource for designers and their customers to shop and source leading national brands, and this new kitchen and bath presentation will spotlight the best brands available, creating both an aspirational, 'I want that!' experience for consumers and homeowners, along with concurrent industry 'buzz' among the local and regional design trade."
The four lifestyle vignettes debuting at the Summer Market are being created by leading Las Vegas-based interior designers Jill Abelman, Andrea Miranda-Hall, Peggy Scinta, and Cary Vogel and Lance Robins, all of whom are known as innovators on the local, regional and national level. The initial displays will remain in place for two years, featuring major national brands and trend-forward products available through local and regional Las Vegas-area distributors. The vignettes will be re-imagined every two years to provide a continually fresh perspective and to give additional designers, innovators, distributors and brands the opportunity to participate. Acoustic Design Systems will provide audio and video technology throughout the space, and European Bath, Kitchen, Tile & Stone will supply materials and fixtures for the common areas and across each showcase.
Each designer is crafting a complete lifestyle encounter with products from national brands to provide ideas and inspiration to designers and consumers.  The display by Jill Abelman will feature: All About You Custom Cabinetry; Arteriors; Currey and Company; European Bath, Kitchen, Tile & Stone and Tuscany Collection. The vignette by Andrea Miranda-Hall will include: Acoustic Design Systems; European Bath, Kitchen, Tile & Stone; Ravenna; Luna Bella; Monark; Prosource; USI/Silverstate and Walker Zanger. The creation by Peggy Scinta will include: Acoustic Design Systems; All About You Custom Cabinetry; Currey and Company; European Bath, Kitchen, Tile & Stone; Feizy; Kravet; Tuscany; USI Silver State; Vanguard Furniture and Urban Chic. The concept by Cary Vogel and Lance Robins will include: Currey and Company; Desert Eagle Stone; European Bath, Kitchen, Tile & Stone; Stone Forest; Brizo; Infinite Trend; Monark; ILVE; Wolf/Sub Zero; Vanguard Furniture and Walker Zanger.
Las Vegas Design Center — located in Building A at Las Vegas Market — serves as a resource for buyers in the furniture and home décor categories, showcasing 23  showrooms and hundreds of leading manufacturers' lines in fine furniture, decorative accessories, wall décor, lighting, floor coverings, fabrics and trim.