L'Atelier Paris Launches Configurator Tool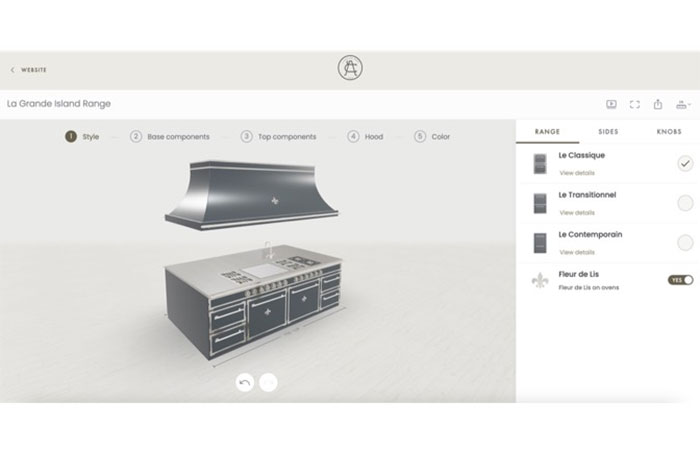 November 1, 2023
L'Atelier Paris, has launched a new configurator, which is now live on its website. 
With this new online tool, the cooking appliance manufacturer offers customers the opportunity to design, configure and create a customizable cooking range, hood and kitchen island to within a fraction of an inch.
Designers can choose from a wide array of colors and finishes, accents, cooking elements and set-up configurations, and sizes. Additional features, including refrigerators, freezers, wine storage, beverage centers and prep sinks, can be added to any custom designs.
The configurator includes a   Chat-GPT-powered AI design assistant, available to design your kitchen, show changes in 3D, describe the brand's products or even create a kitchen that suits your favorite cuisine or recipes 
With a mission to provide culinary enthusiasts and home cooks alike with the highest standards of craftsmanship, L'Atelier Paris aims to revolutionize kitchen designs and optimize the ease of creating your made-to-measure range. Test out the new configurator here.
Photo credit: L'Atelier Paris Haute Design